Bill Morrison
Re-Compositions
14 Oct 2014 - 31 Mar 2015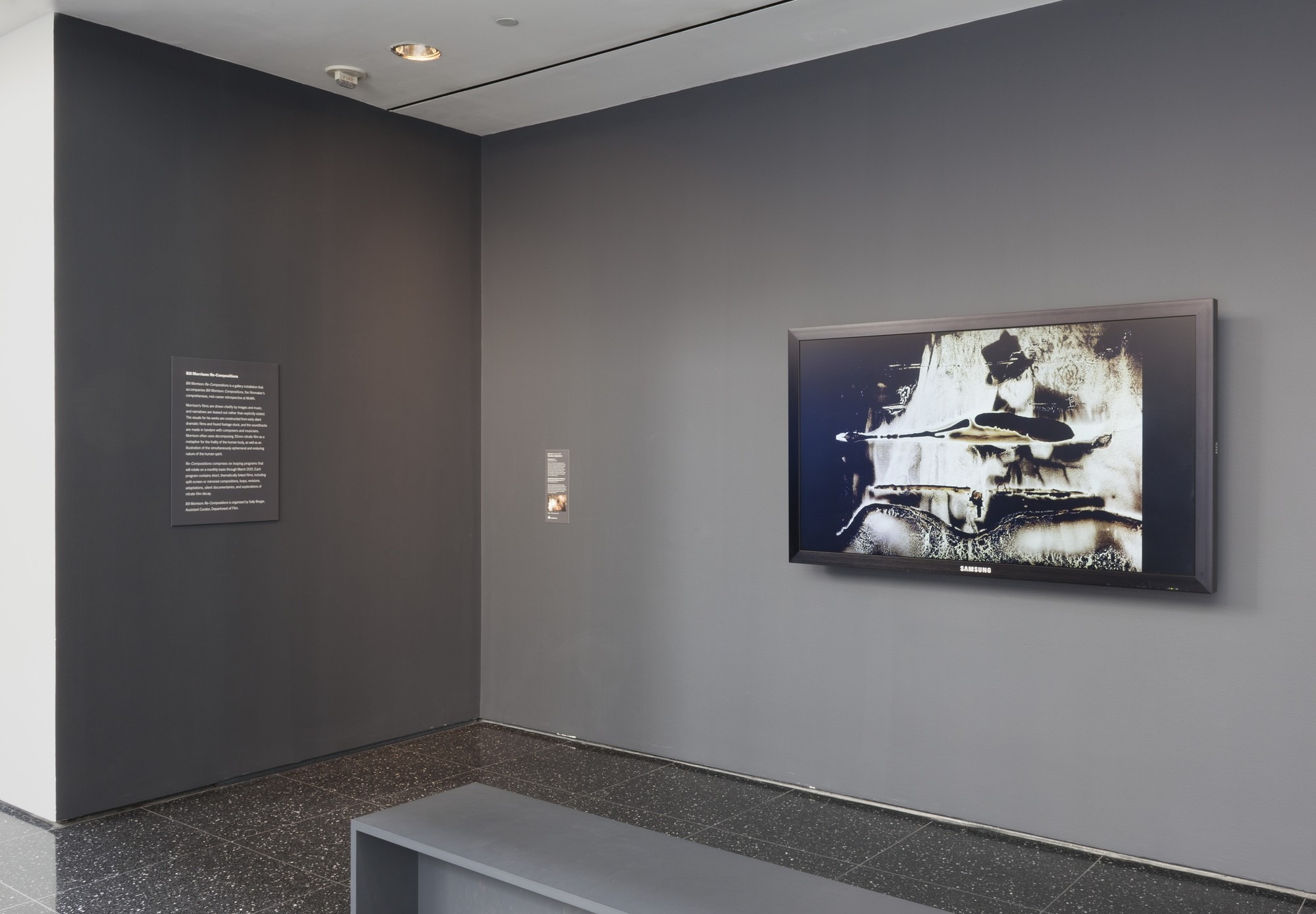 Installation view of the exhibition, "Boris Bucan: Music Posters"
November 7, 2014–February 2, 2015. IN2312.1. Photograph by Thomas Griesel.
In conjunction with Bill Morrison: Compositions, a retrospective selection of films by Bill Morrison will be presented as a flat-screen installation in the Ronald S. and Jo Carole Lauder Building Lobby. This selection includes short, single-channel films, usually created from a single source, in a looping program of thematically linked work. The programs will rotate on a monthly basis through March 2015, and will include original material, silent documentaries, archival work, split-screen or mirrored compositions, as well as new projects made specifically for this exhibition.

Of the more than two-dozen titles, two split-screen, single-channel works in the opening program include Outerborough (2005), commissioned by the Museum for its 2004 reopening, based on a 68mm film shot in 1899 of a trolley traveling over the Brooklyn Bridge, which Morrison edited and montaged to endlessly travel back and forth across the bridge; and Release (2010), which uses a 1930 cinematographic record by cameraman Jack Painter of a crowd expectantly waiting for the release of Al Capone from the Eastern State Penitentiary, manipulated by Morrison to reflect their unfulfilled expectations. A later program includes Light Loop (2004/14, from Light Is Calling, 2004) and Ascension (2012/14, from Just Ancient Loops, 2012), where Morrison creates short, looping narratives of scenes from his films that are meaningfully altered by decomposition within the film image. The full schedule will be listed in the Lauder Building lobby.

Organized by Sally Berger, Assistant Curator, Department of Film.