Brice Marden
A Retrospective of Paintings and Drawings
29 Oct 2006 - 15 Jan 2007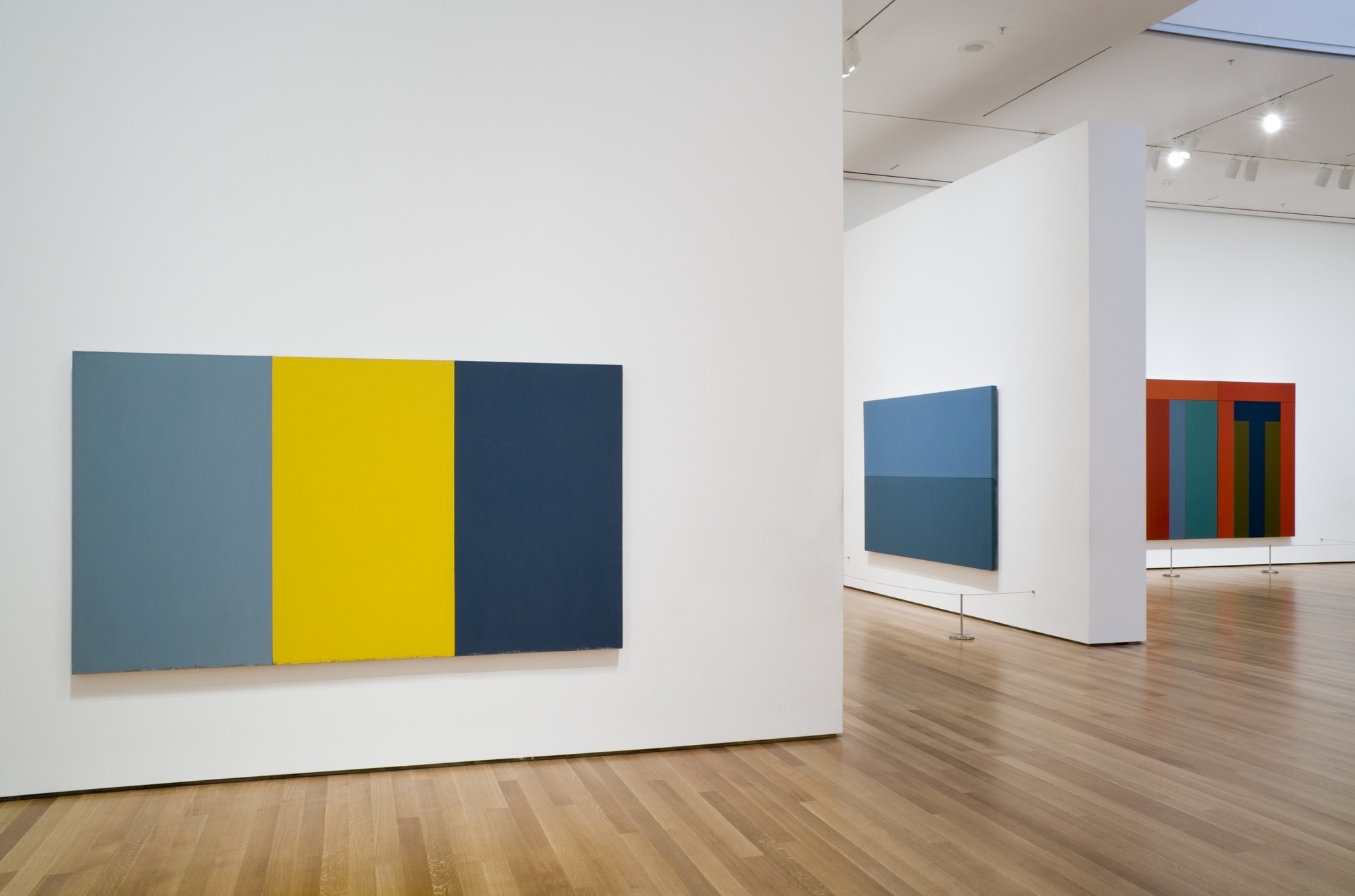 Installation view of the exhibition, "Brice Marden: A Retrospective of Paintings and Drawings"
October 29, 2006–January 15, 2007. IN1982.19. Photograph by Jonathan Muzikar.
This retrospective of the artist Brice Marden will be an unprecedented gathering of his work, with more than fifty paintings and an equal number of drawings, organized chronologically, drawn from all phases of the artist's career. Two new large-scale paintings exhibited for the first time will be included. The gradual, deliberate evolution of the artist's work will become evident, as well as the constant exploration of light, color, and surface at every turn. The work of the first twenty years, characterized by luminous monochrome panels, which first won the artist acclaim, will now be seen in balance with the celebrated work of the past twenty years. In the mid-1980s Marden shifted to calligraphic gestures embedded in shimmering grounds before moving to heightened color in the past decade. An installation of drawings will be installed in the Paul J. Sachs Drawings Galleries on the third floor. A major publication will accompany the exhibition.

Organized by Gary Garrels, Senior Curator, UCLA Hammer Museum, Los Angeles.