Contemporary Art from the Collection
30 Jun 2010 - 19 Sep 2011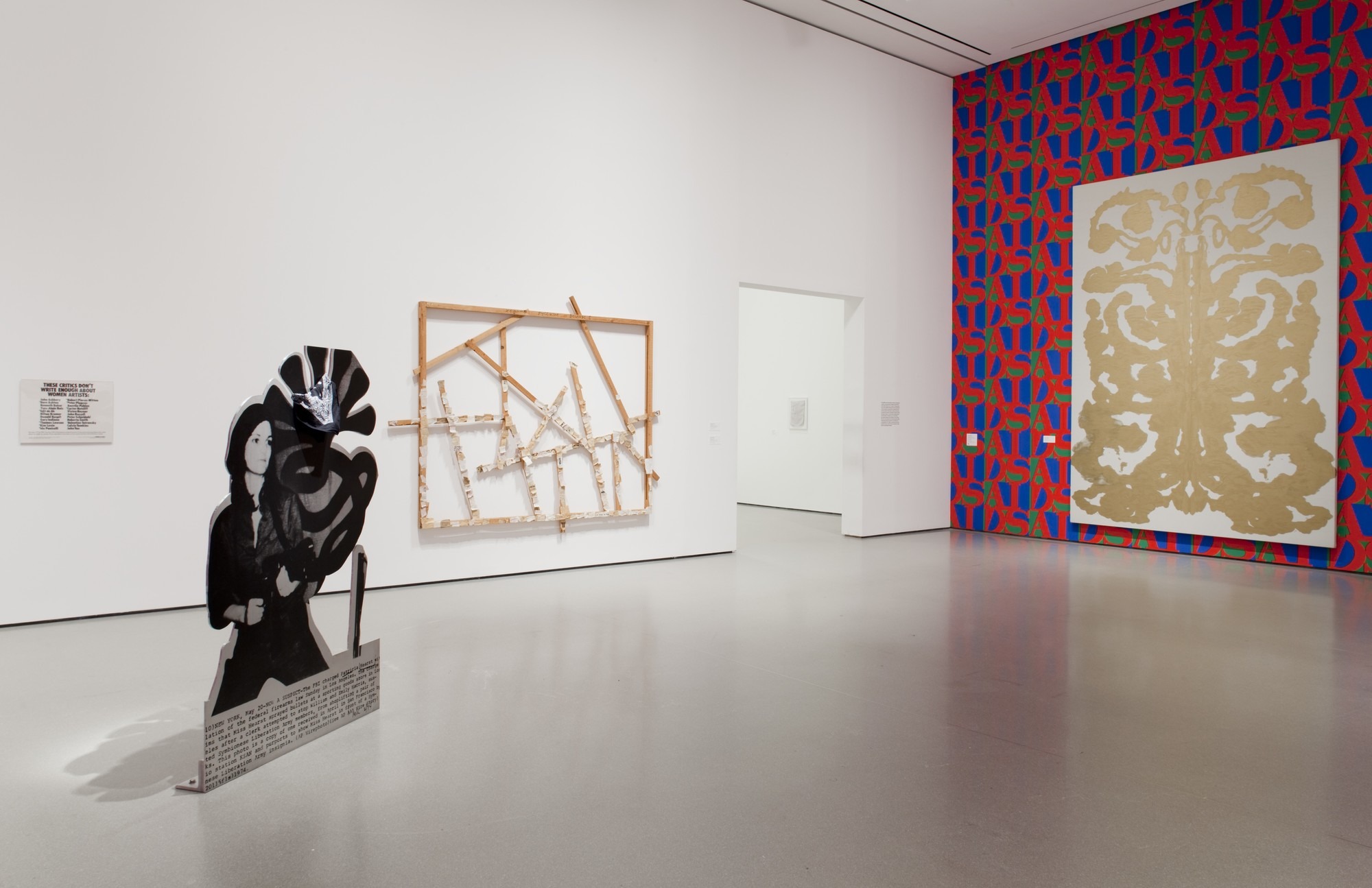 Installation view of the exhibition, "Contemporary Art from the Collection"
June 30, 2010–September 19, 2011; Atrium: June 30, 2010–
November 29, 2010. IN2123.35. Photograph by Thomas Griesel.
The works selected for this installation highlight the debates around economics, politics, gender, and ethnicity that have permeated artistic practices since the late 1960s. Including approximately 130 works drawn from all of the Museum's curatorial departments, the installation features a variety of approaches to art-making and follows a chronological path. The exhibition begins with works such as a haunting "body print" by David Hammons (1969), which depicts the artist in an act of prayer, and Pino Pascali's Machine Gun (1966), a sculpture he made out of parts from a Fiat 500 during a period of intense social unrest in Italy. Concluding the show are two projects that explore larger themes of humanity and loss through current events: Huma Bhabha's expansive print series Reconstructions (2007), in which the artist memorializes lost civilizations in her native Pakistan, and Paul Chan's Waiting for Godot (2007), a project based on the artist's restaging of Samuel Beckett's play in New Orleans after Hurricane Katrina.