Douglas Gordon
Timeline
11 Jun - 04 Sep 2006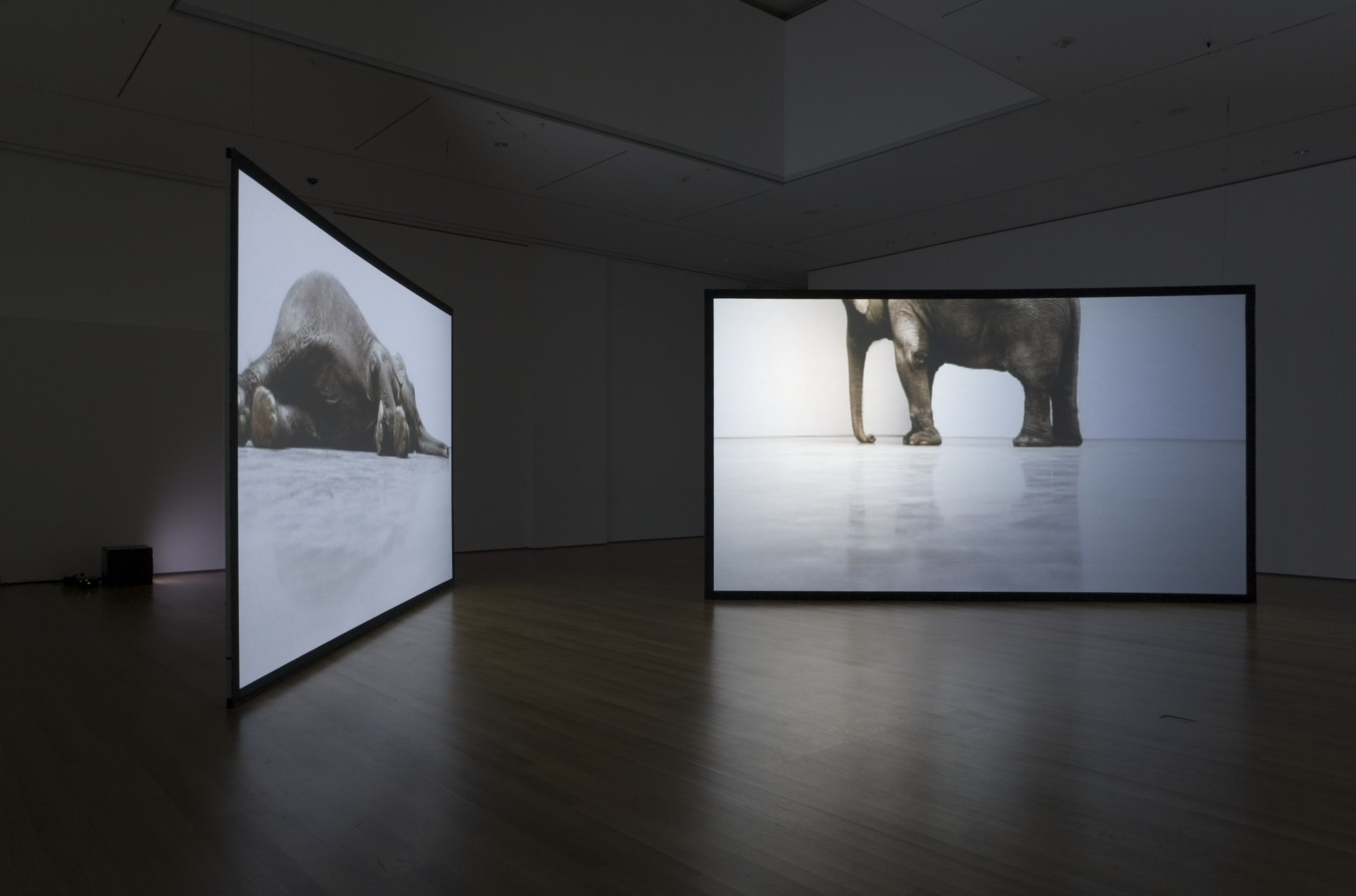 Installation view of the exhibition, "Douglas Gordon: Timeline"
June 11, 2006–September 4, 2006. IN1974.17. Photograph by Jonathan Muzikar.
Douglas Gordon (Scottish, b. 1966) visualizes, pictures, and "sculpts" time in many of his works. In 1993, Gordon presented a version of Alfred Hitchcock's film Psycho, projected onto a translucent screen and slowed down to a duration of twenty-four hours. Gordon's 24 Hour Psycho, which is included in this exhibition, marked the beginning of the artist's ongoing method of altering, monumentalizing, and alienating viewers' common understandings of the moving picture. Douglas Gordon: Timeline focuses on the film-related work of his oeuvre and his direct references to Andy Warhol, Alfred Hitchcock, Martin Scorsese, and other cornerstones of film history. The exhibition ranges from a large-scale projection of an elephant in Play Dead (2003) and direct references to Andy Warhol's Sleep (1963) in Film Noir (Perspire) (1995) to the phenomenon of superimposed visuals in Between Darkness and Light (After William Blake) (1997).

Organized by Klaus Biesenbach, Curator, Department of Film and Media, The Museum of Modern Art.