Eija-Liisa Ahtila
The Wind
25 Oct 2006 - 05 Feb 2007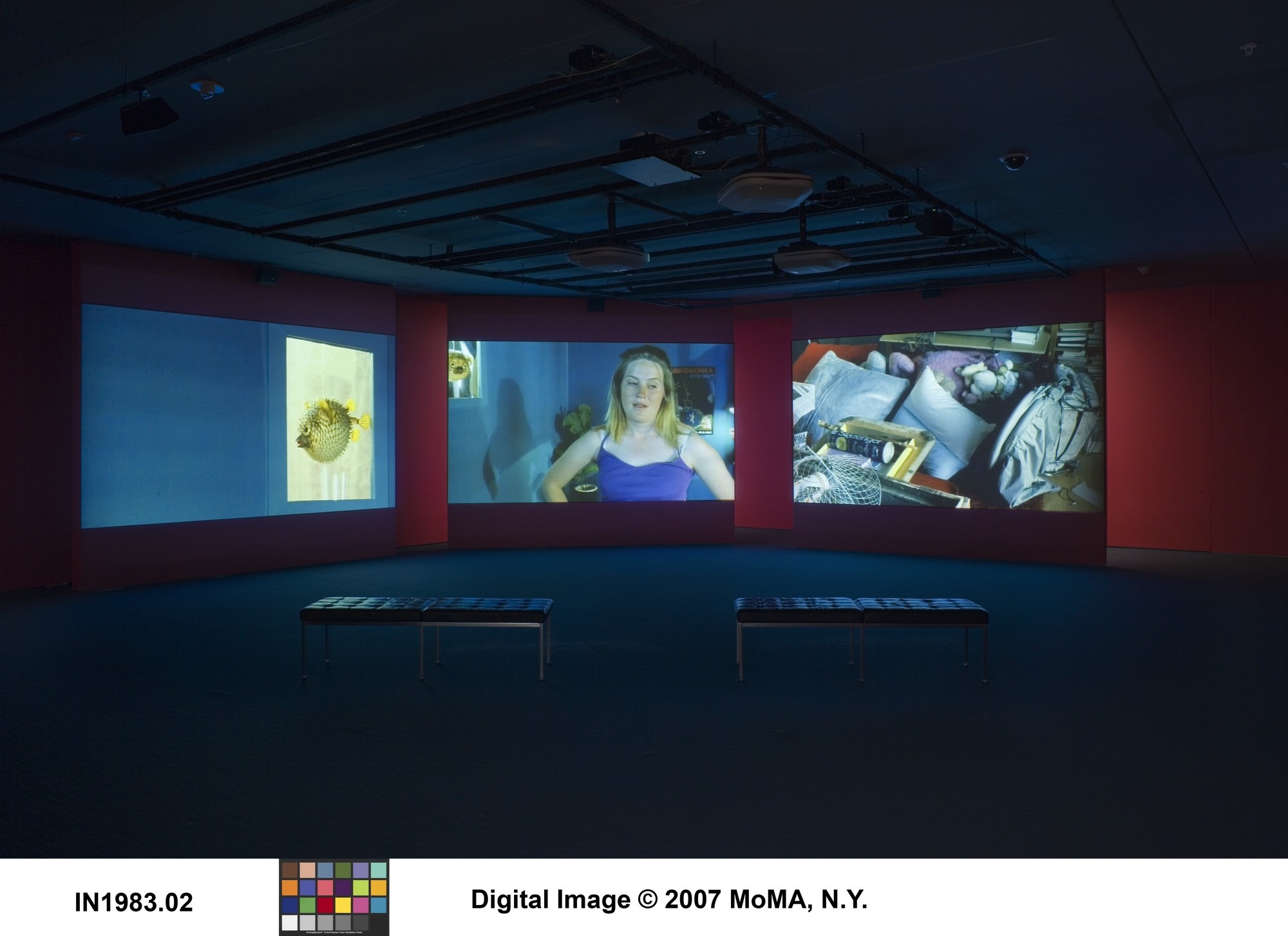 Installation view of the exhibition, "Eija-Liisa Ahtila: "The Wind"
October 25, 2006–February 5, 2007. IN1983.2. Photograph by Jonathan Muzikar.
Eija-Liisa Ahtila: The Wind
October 25, 2006–February 5, 2007
Media Gallery, second floor

Eija-Liisa Ahtila, a Finnish media artist whose works are shown in both cinemas and galleries, investigates the anxieties and emotional uncertainties of women who perceive their environments as alien. The worlds described in Ahtila's works are those of her subjects—at once familiar and unnatural, they are real rooms and spaces inflected by a strong imagination that slips into fantasy. Her three-screen, fourteen-minute installation The Wind offers simultaneous perspectives of a single breakdown: a confused and angry young woman invites, in a sense, a strong wind to scatter everything in her apartment. MoMA's presentation of The Wind is the first exhibition of Ahtila's media work in a New York museum. This work also appears as a single-screen episode, one of five, in her 35mm feature-length film Love Is a Treasure, which will have a theatrical run in The Roy and Niuta Titus Theaters from October 25 through 30, as well as single screenings in November, December, and January.

Organized by Laurence Kardish, Senior Curator, Department of Film. Love Is a Treasure was acquired through a generous grant from Harvey S. Shipley Miller and The Judith Rothschild Foundation.