Exquisite Corpses
Drawing and Disfiguration
14 Mar - 09 Jul 2012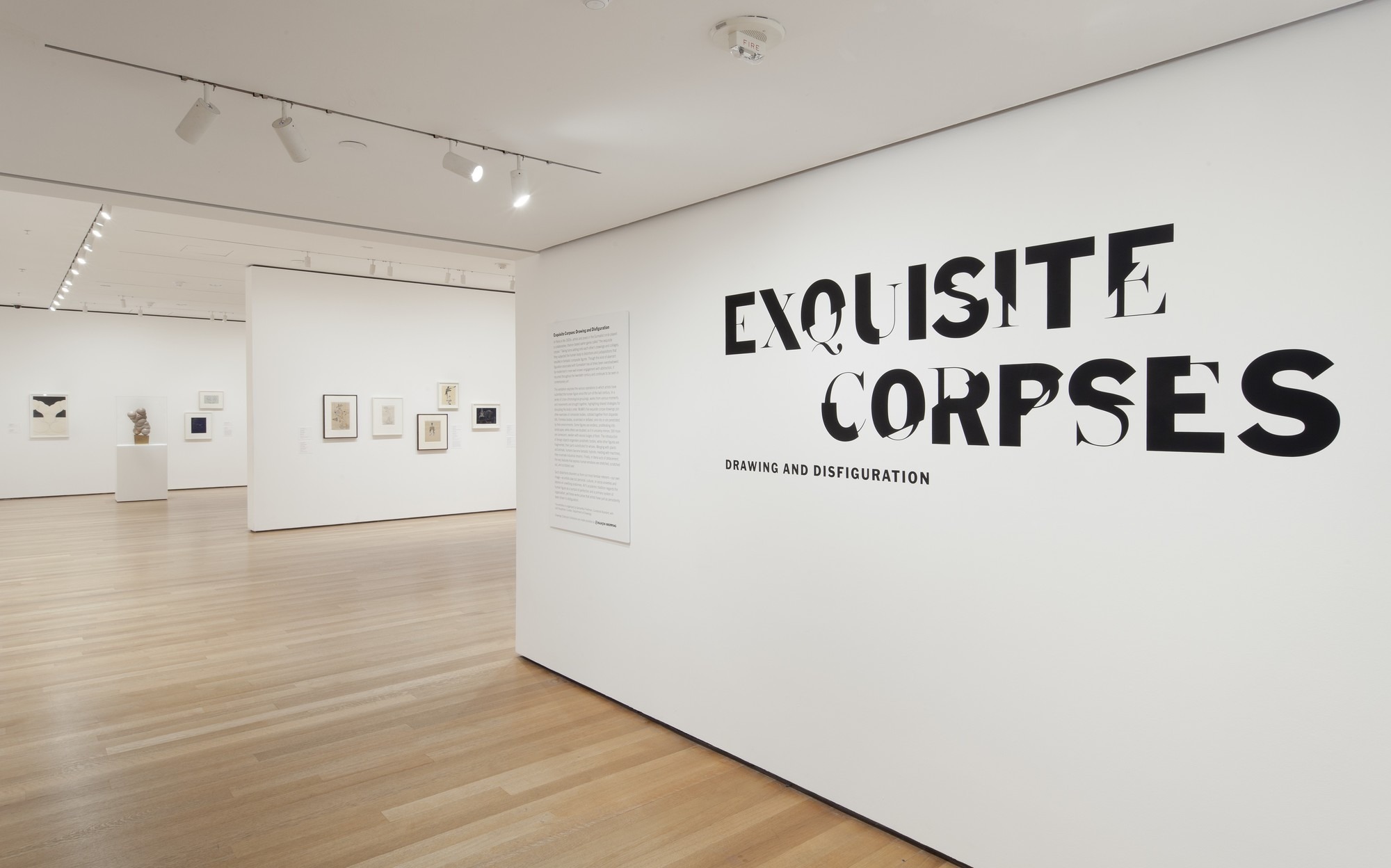 Installation view of the exhibition, "Exquisite Corpses: Drawing and Disfiguration"
March 14, 2012–July 9, 2012. IN2190.3. Photograph by Thomas Griesel.
In a collaborative, chance-based drawing game known as the exquisite corpse, Surrealist artists subjected the human body to distortions and juxtapositions that resulted in fantastic composite figures. This exhibition considers how this and related practices—in which the body is dismembered or reassembled, swollen or multiplied, propped with prosthetics or fused with nature and the machine—have recurred in art throughout the 20th century and to the present day. Artists from André Masson and Joan Miró to Louise Bourgeois and Robert Gober to Mark Manders and Nicola Tyson have distorted and disoriented our most familiar of referents, playing out personal, cultural, or social anxieties and desires on unwitting anatomies. If art history reveals an unending impulse to render the human figure as a symbol of potential perfection and a system of primary organization, these works show that artists have just as persistently been driven to disfigure the body.

Organized by Samantha Friedman, Curatorial Assistant, with Jodi Hauptman, Curator, Department of Drawings.