Focus: David Smith
23 Feb - 26 Nov 2007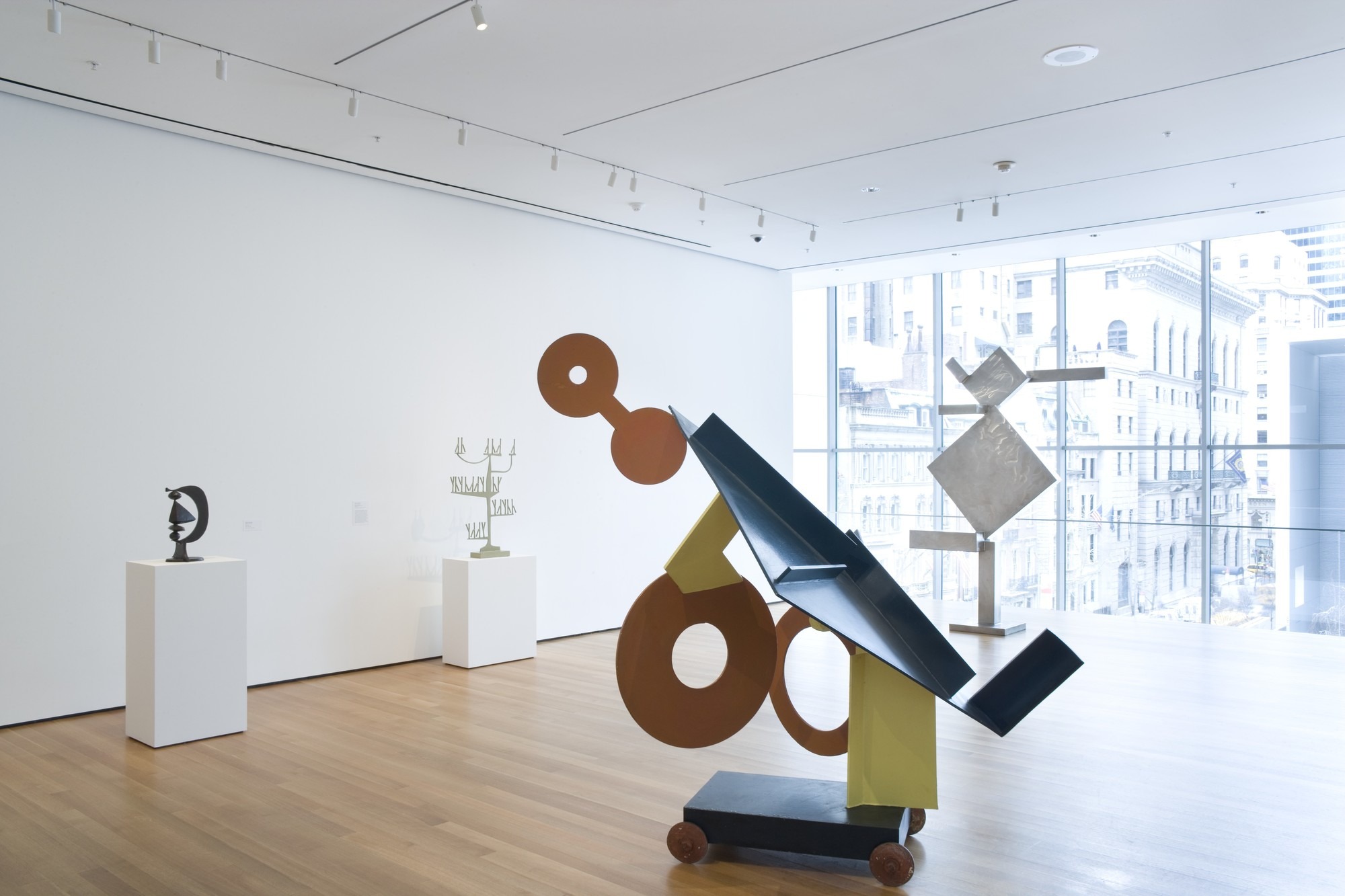 Installation view of the exhibition, "Focus: David Smith"
February 28, 2007–August 6, 2007. IN1998.2. Photograph by Jonathan Muzikar.
Focus: David Smith is part of The Museum of Modern Art's series of special collection displays highlighting noteworthy aspects of the Museum's extensive collections. The Focus series provides an opportunity for in-depth and cross-disciplinary presentations that variously concentrate on a single artist's achievement, on broader artistic manifestations, on particular historical moments, or on significant groupings of works. This initiative aims to animate the larger history set forth in the Painting and Sculpture galleries, ensuring that a greater number of familiar and unfamiliar works in the collection are rotated on and off view. Focus: David Smith presents a selection of work by the American sculptor David Smith (1906–1965), drawn from the Museum's permanent collection. With its forceful and energetic presence, Smith's sculpture conceptually and physically grapples with themes including nature, life, and the self. These ideas ultimately defined the underpinnings of Smith's art and found articulation in his work as well as that of his Abstract Expressionist colleagues.

Organized by Elizabeth Reede, Assistant Curator, Department of Painting and Sculpture.