Gilbert & George
The Early Years
09 May - 27 Sep 2015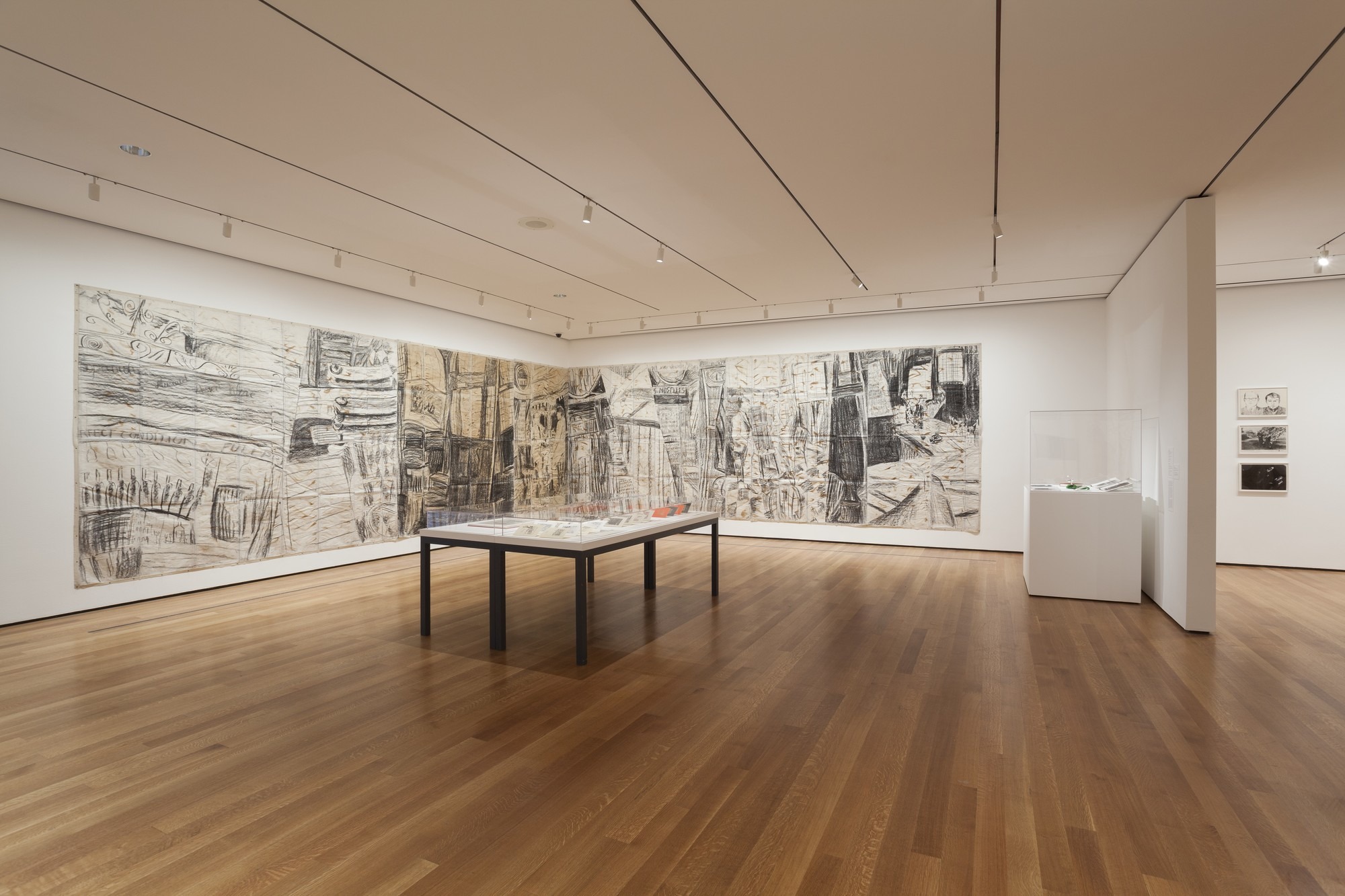 Installation view of the exhibition, "Gilbert & George: The Early Years"
May 9, 2015–September 27, 2015. IN2324.14. Photograph by Jonathan Muzikar.
Gilbert & George have been creating art for almost fifty years. Describing their relationship in life and work, they have said, "It's not a collaboration. . . . We are two people, but one artist." George, born in Devon, England, in 1942, and Gilbert, born in the Dolomites, Italy, in 1943, met while studying sculpture at St. Martin's School of Art, London, in 1967. One day while taking photos of each other holding their small-scale sculptures, and then without, the artists realized that they could dispense with them altogether. What was most interesting was not the objects themselves, but their presence as "living sculptures" within the images. They summed up their newly conceived position as artists succinctly: "Art and life became one, and we were the messengers of a new vision. At that moment that we decided we are art and life, every conversation with people became art, and still is."

While the art world around them in the late 1960s and early 1970s was largely characterized by Pop, Minimal, and Conceptual art, Gilbert & George developed a wholly unique vision. Although they created their art in a variety of mediums, they considered everything they did to be sculpture: Postal Sculptures, Magazine Sculptures, Charcoal on Paper Sculptures, Drinking Sculptures, and Video Sculptures.

Gilbert & George have created a wealth of sculptures in ways never imagined before their union, fully integrating their daily existence into their artistic philosophy. Comprising the Museum's multi-departmental holdings of their art, this exhibition focuses on their early years, from 1969 through 1975, during which they established the ideology that continues to shape their vision today.

Organized by David Platzker, Curator, with Tessa Ferreyros, Curatorial Assistant, Department of Drawings and Prints.