John Szarkowski
Photographs
01 Feb - 15 May 2006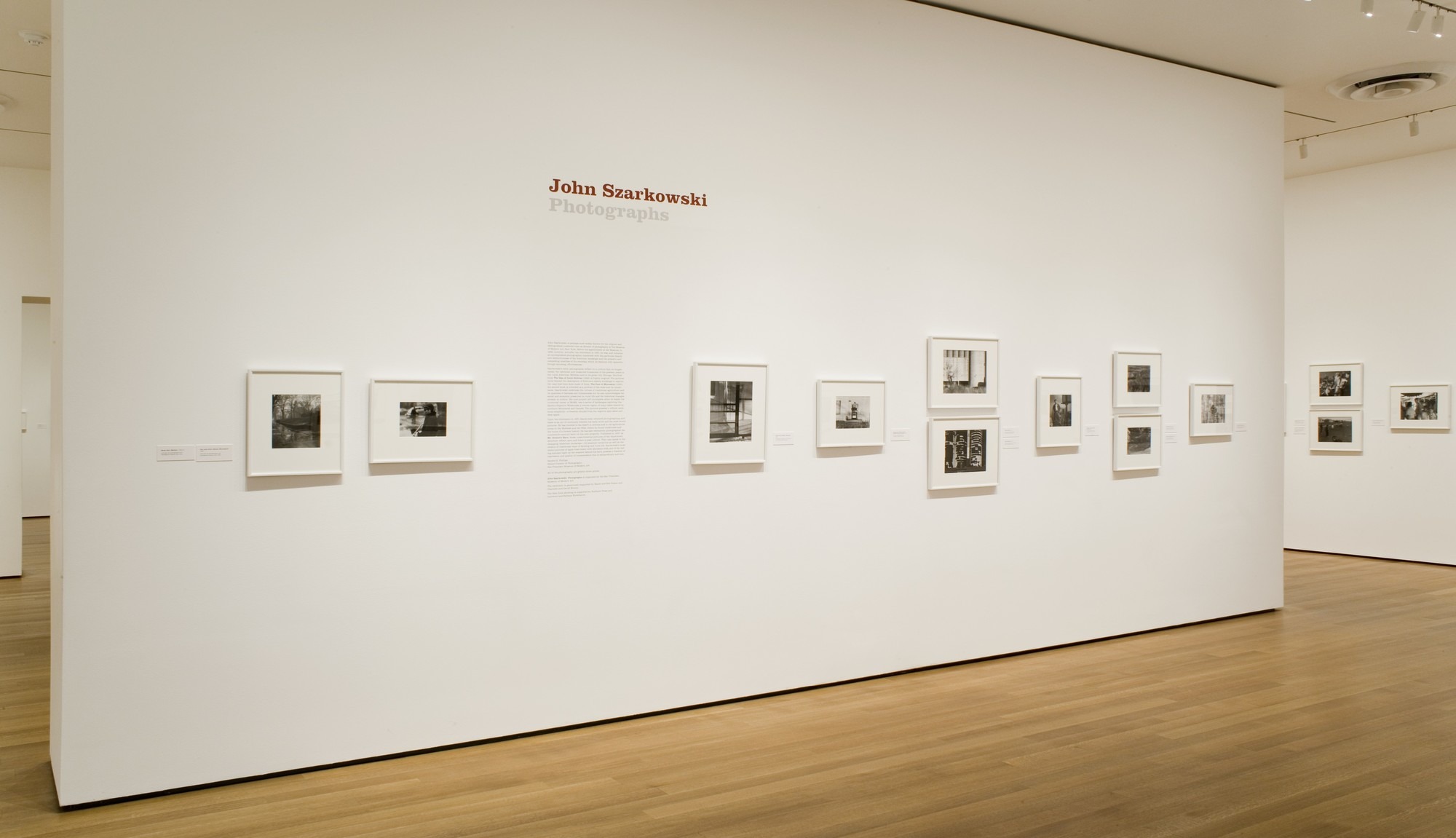 Installation view of the exhibition, "John Szarkowski: Photographs"
February 1, 2006–May 15, 2006. IN1963.2. Photograph by Thomas Griesel.
John Szarkowski: Photographs is the first retrospective of the esteemed photographer's work. The exhibition features Szarkowski's early photographs—beginning with pictures of his native Midwest dating from 1943 and continuing through his acceptance of a curatorial post at The Museum of Modern Art in 1962—as well as his later works, many of which were made around his farm in upstate New York. Though they vary in subject and date, viewed together the prints present a remarkable and consistent vision. Informed by a humanist sensibility, they depict the lived landscape, both urban and rural, and impart a sense of history, place, and the way Americans once regarded the land. Szarkowski is one of the most influential photography curators and critics of the twentieth century. Now the hidden half of his lifetime of artistic work is finally given the attention it deserves.

John Szarkowski: Photographs is organized by the San Francisco Museum of Modern Art.