Live/Work: Performance into Drawing
31 Jan - 21 May 2007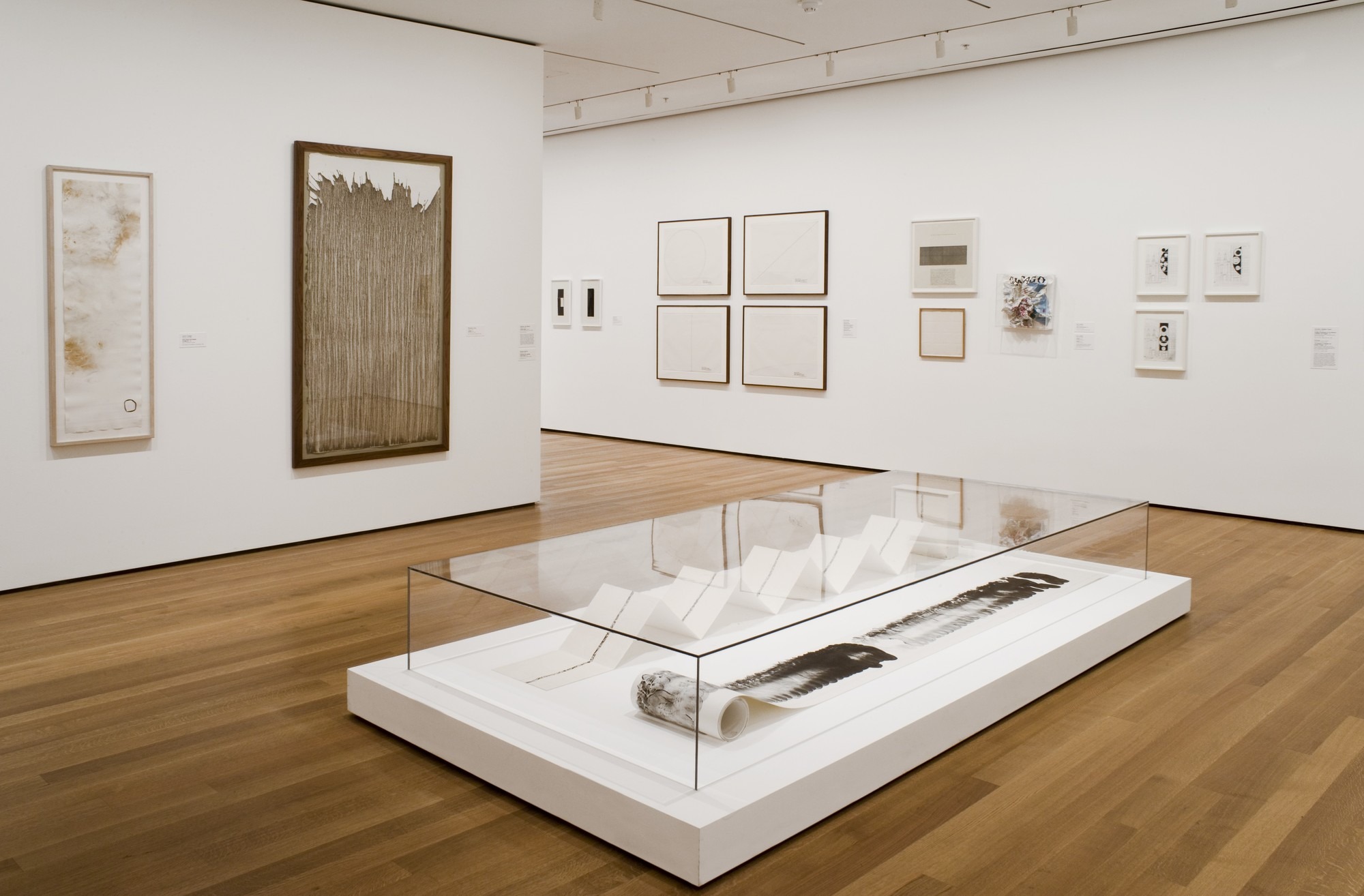 Installation view of the exhibition, "Live/Work: Performance into Drawing"
January 31, 2007–May 21, 2007. IN1993.11. Photograph by Thomas Griesel.

Considered by many artists to be the most direct form of creative expression, the act of drawing has historically been linked with performance, and in some cases can be considered a performative action itself. This selection of works on paper from MoMA's collection proposes a relationship between the time-based medium of performance and the more conventionally inscribed practice of drawing. Including works linked to action painting of the 1950s; works from the 1960s and '70s, when avant-garde artists were increasingly turning to actions as a form of expression; and examples by more contemporary artists, Live/Work presents drawings that both document and relate to specific performance works, and those that speak to the physical process and unconventional materials and practices through which they were created. Selected video and sculptural works are included, representing the full range of art that exists in relationship to a performative act or process.

Organized by Connie Butler, The Robert Lehman Foundation Chief Curator of Drawings.