Looking at Music
13 Aug 2008 - 05 Jan 2009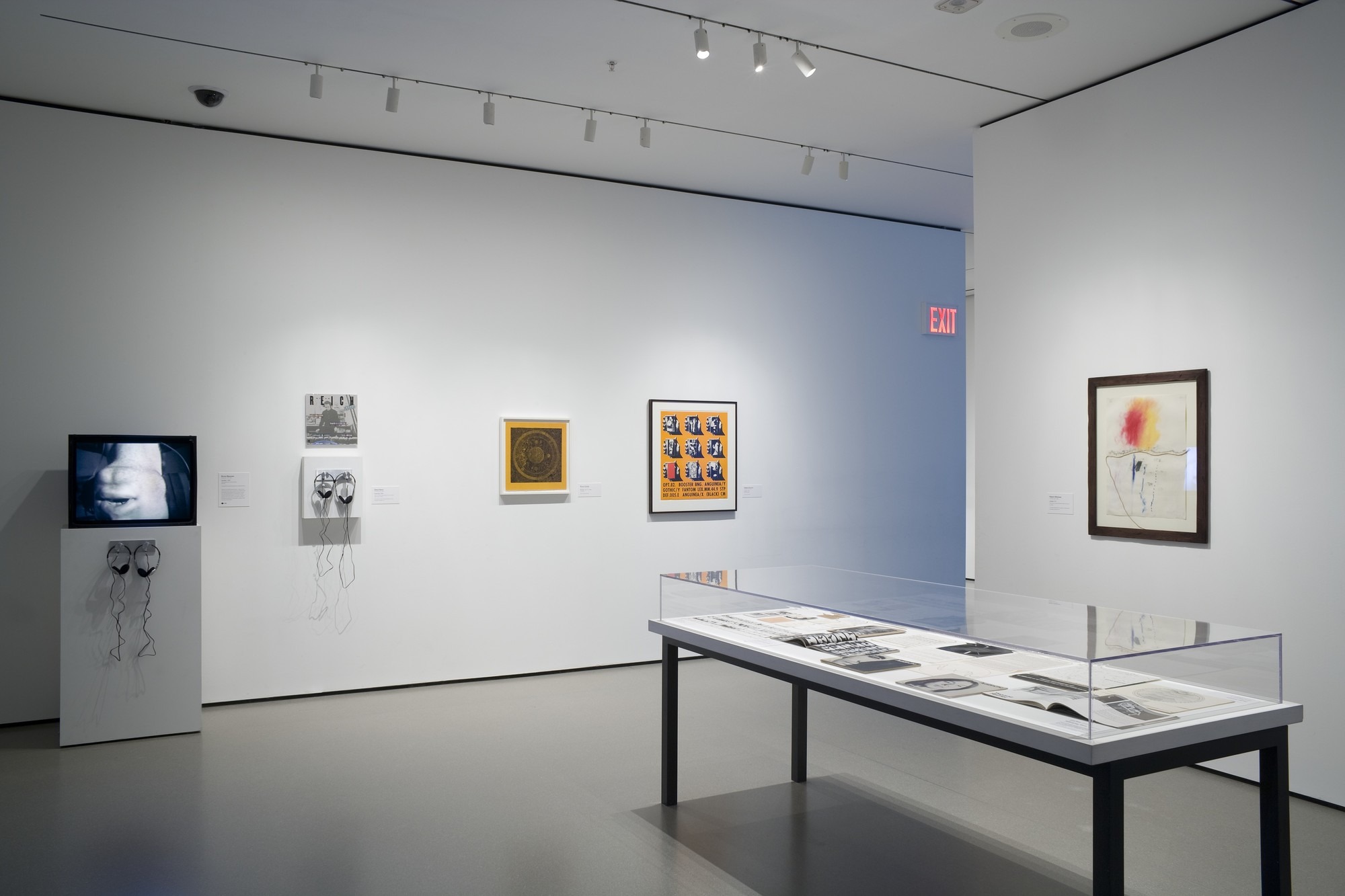 Installation view of the exhibition, "Looking at Music: Media Art of the 1960s"
August 17, 2008–January 5, 2009. IN2049.6. Photograph by Jonathan Muzikar.
The Yoshiko and Akio Morita Gallery, second floor

In the 1960s, the decade that saw astronauts land on the moon, artists were likewise seeking to expand boundaries of time and space and to have new experiences. At the same time, portable video equipment reached the consumer market—suddenly simultaneity and "now," the present and the past, became content. Musicians led the way in developing new working methods, and music was at the forefront of interdisciplinary experimentation during the early days of media art. This exhibition looks at the dynamic connections that occurred from the mid-1960s to the mid-1970s with a display of early media works by Nam June Paik, Bruce Nauman, Steve Reich, Joan Jonas, Yoko Ono, Laurie Anderson, and David Bowie presented alongside related drawings, prints, and photographs by John Cage, Jack Smith, Ray Johnson, and others.
Music was at the forefront of interdisciplinary experimentation in the 1960s, when the mixing of mediums took off. Portable video cameras, electric guitars, and an aura of technical innovation all fostered radical experimentation; it seemed as though every artist was in a band, and some artists studied music formally before gravitating to one of the new art forms. Word repetition, strings of ordinary sounds, and evocative melodies materialized on the palates of artists.
Looking at Music explores the dynamic cross-fertilizations among music, video, installation, and what was known as "mixed media" art in the decade after 1965. Rapid changes in technology can be traced in early music videos by The Beatles, David Bowie, Captain Beefheart, The Residents, and Devo, all drawn from the Museum's collection. They are characterized by the same raw innocence that can be found in the small-press publications and artists' books that emerged as an important forum for writers, artists, and radical thinkers investigating the novel art forms of the day.
The exhibition is organized by Barbara London, Associate Curator,
Department of Media.