Marina Abramovic
The Artist Is Present
14 Mar - 31 May 2010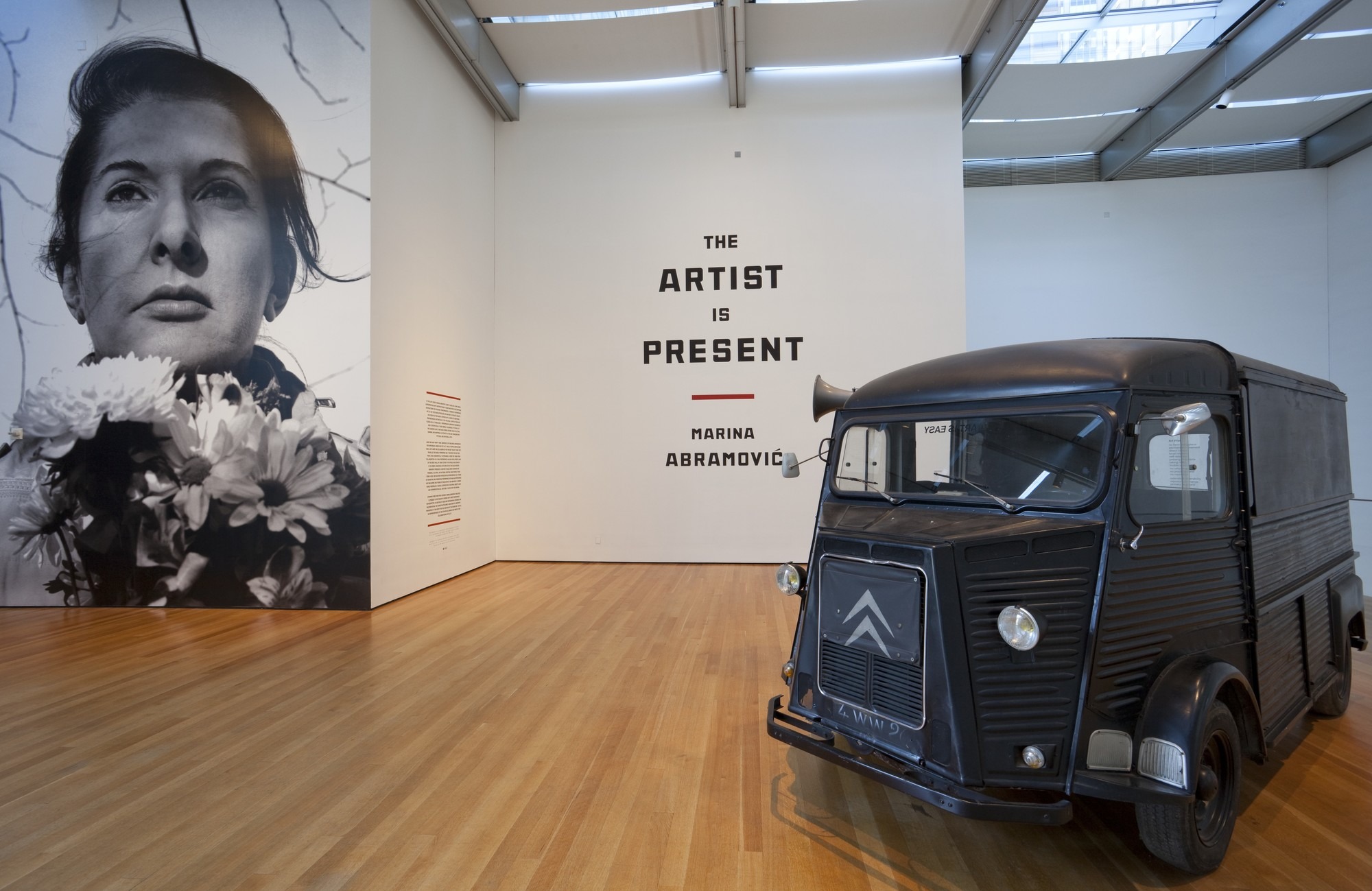 Installation view of the exhibition, "Marina Abramović: The Artist is Present"
March 14, 2010–May 31, 2010. IN2112.2. Photograph by Jonathan Muzikar.
This performance retrospective traces the prolific career of Marina Abramovic (Yugoslavian, b. 1946) with approximately fifty works spanning over three decades of her early interventions and sound pieces, video works, installations, photographs, solo performances, and collaborative performances made with Ulay (Uwe Laysiepen). In an endeavor to transmit the presence of the artist and make her historical performances accessible to a larger audience, the exhibition includes the first live re-performances of Abramovic's works by other people ever to be undertaken in a museum setting. In addition, a new, original work performed by Abramovic will mark the longest duration of time that she has performed a single solo piece. All performances, one of which involves viewer participation, will take place throughout the entire duration of the exhibition, starting before the Museum opens each day and continuing until after it closes, to allow visitors to experience the timelessness of the works. A chronological installation of Abramovic's work will be included in The Joan and Preston Robert Tisch Gallery on the sixth floor of the Museum, revealing different modes of representing, documenting, and exhibiting her ephemeral, time-based, and media-based works. The exhibition is accompanied by an illustrated catalogue that includes an audio recording of the artist's voice guiding the reader through the publication.

Organized by Klaus Biesenbach, Chief Curator, Department of Media and Performance Art, The Museum of Modern Art, and

The exhibition is made possible by MoMA's Wallis Annenberg Fund for Innovation in Contemporary Art through the Annenberg Foundation.

Additional funding is provided by Jerry I. Speyer and Katherine G. Farley.