Munio Gitai Weinraub
Revisiting a Kibbutz
24 Oct 2013 - 22 Jan 2014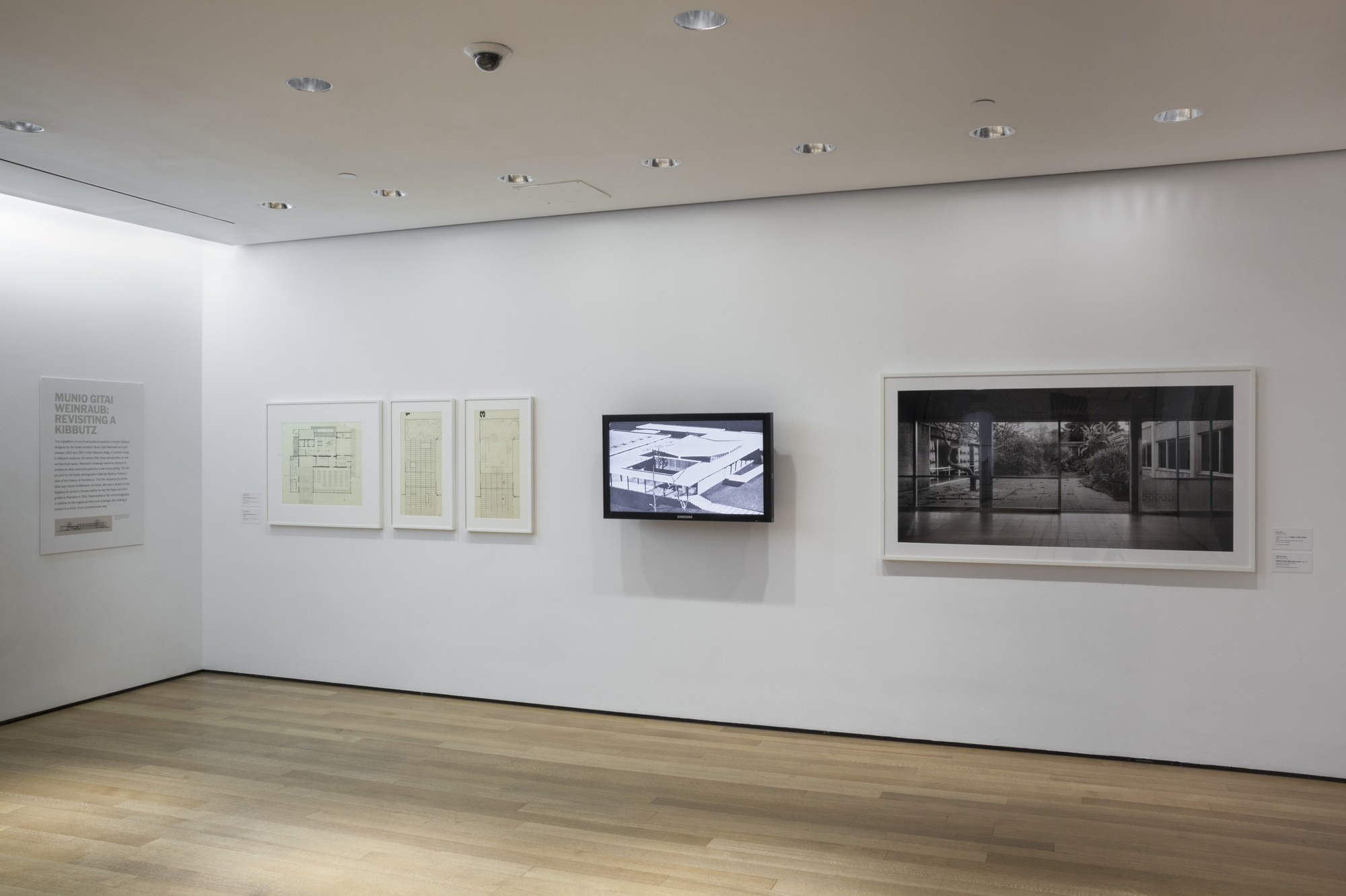 Installation view of the exhibition, "Munio Gitai Weinraub: Revisiting a Kibbutz"
October 24, 2013–January 22, 2014. IN2271.1. Photograph by John Wronn.
This installation of recent acquisitions explores a modern kibbutz designed by the Israeli architect Munio Gitai Weinraub (Israeli, 1909–1970) and built between 1963 and 1967 in Kfar Masaryk, in northern Israel. A Bauhaus Dessau–trained architect who studied under Ludwig Mies van der Rohe and Hannes Meyer before emigrating to Palestine in 1934, Weinraub's work has been long overlooked. A prolific architect of public buildings, workers' housing, kibbutzim, and educational institutions, Weinraub created projects that exemplify the strong modernist tradition in postwar Israeli architecture. This installation revisits his important later work, Kibbutz Kfar Masaryk. This meticulously detailed, open structure's design is characteristic of Weinraub's investment in the social experiments of the period. Works by Weinraub, the photographer Gabriele Basilico, and the filmmaker Amos Gitai present the building in different mediums, offering three perspectives on one architectural space.

Organized by Pedro Gadanho, Curator, Department of Architecture and Design.