New Perspectives in Latin American Art, 1930–2006
Selections from a Decade of Acquisitions
21 Nov 2007 - 25 Feb 2008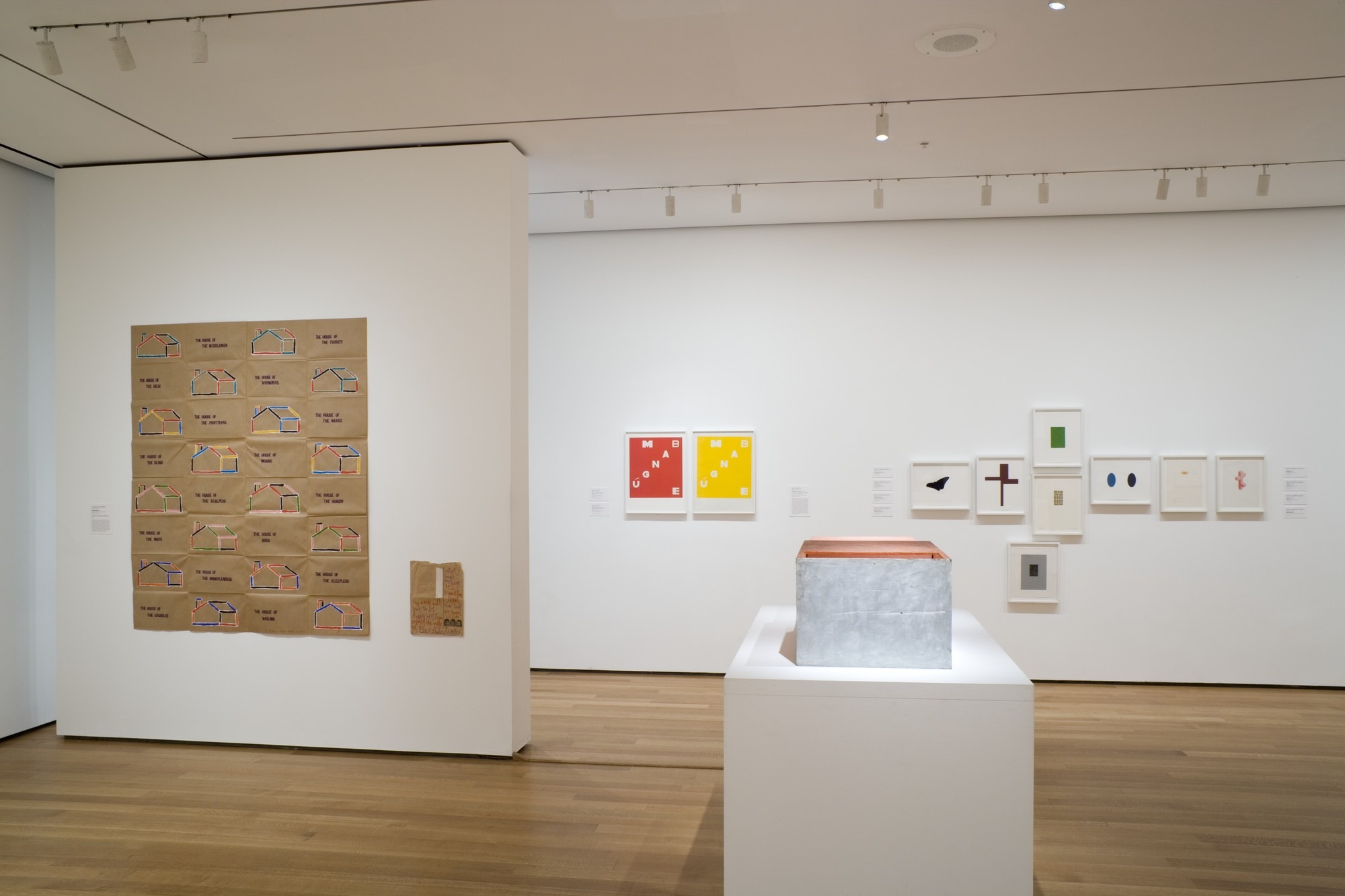 Installation view of the exhibition, "New Perspectives in Latin
American Art, 1930-2006: Selections from a Decade of Acquisitions"
November 21, 2007–February 25, 2008. IN2022.15. Photograph by Jonathan Muzikar.
This exhibition presents some two hundred works by Latin American artists that have been added to the collection over the past ten years. The works on view embrace several artistic mediums and comprises a variety of styles, from early modernism and geometric abstraction to informalism and conceptual art. New Perspectives in Latin American Art surveys the wide range of these recent acquisitions and features both historical and contemporary Latin American artists, including Joaquín Torres-García, Alejandro Otero, Hélio Oiticica, Lygia Clark, Lygia Pape, Carmen Herrera, Geraldo de Barros, Leo Matiz, Willys de Castro, León Ferrari, Gego, Gerd Leufert, Mira Schendel, Waltercio Caldas, Anna Maria Maiolino, Victor Grippo, Guillermo Kuitca, Arturo Herrera, Gabriel Orozco, Carlos Garaicoa, and Santiago Cucullu.

The exhibition is organized by Luis Pérez-Oramas, The Estrellita Brodsky Curator of Latin American Art.

The exhibition is made possible by Kathy and Richard S. Fuld, Jr., with additional support from the Friends of Contemporary Drawing of The Museum of Modern Art.