Projects 92: Yin Xiuzhen
24 Feb - 24 May 2010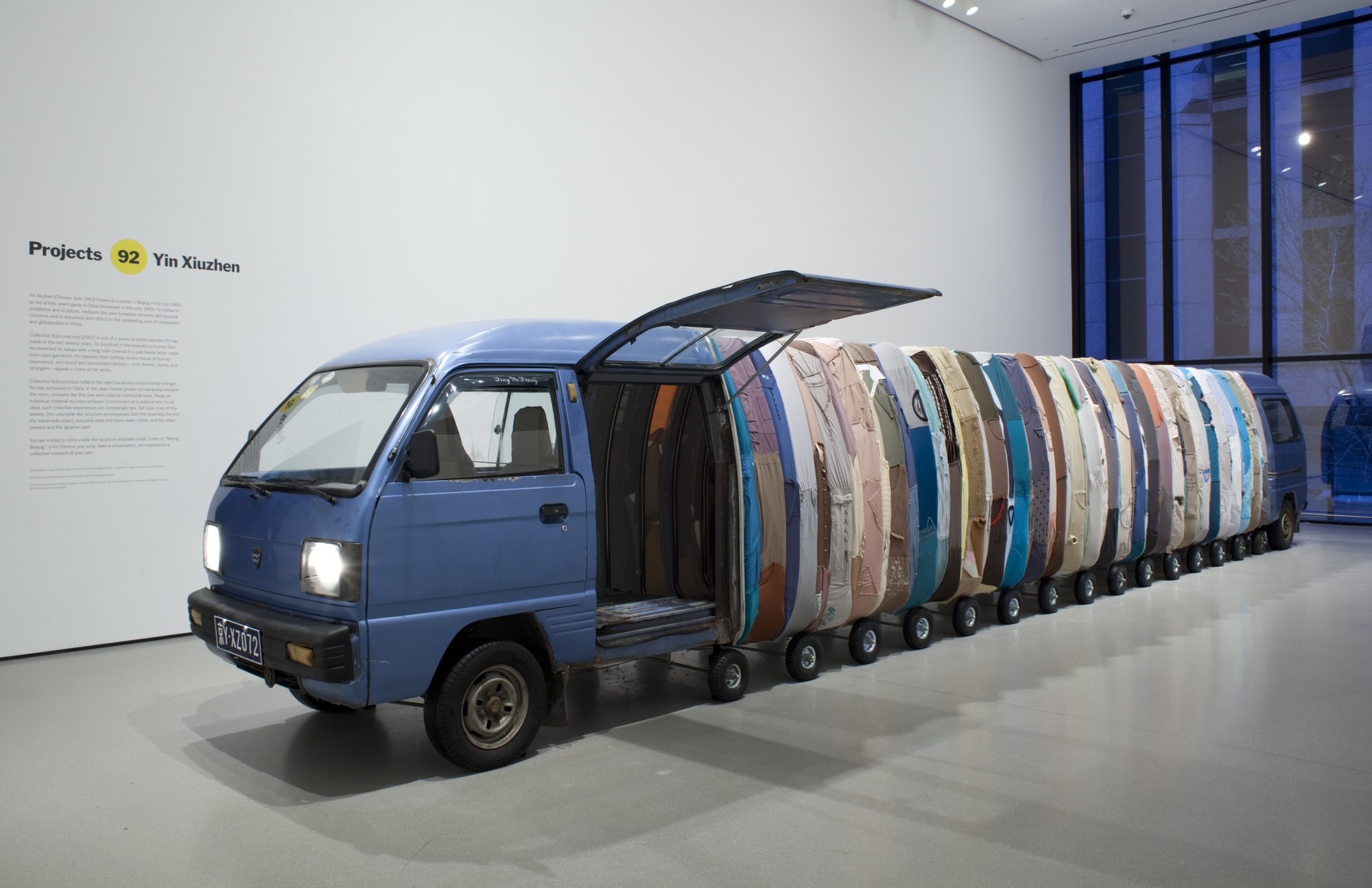 Installation view of the exhibition, "Projects 92: Yin Xiuzhen"
February 24, 2010–May 24, 2010. IN2109.1. Photograph by Thomas Griesel
Projects Gallery, second floor

A leading figure in contemporary Chinese art, Yin Xiuzhen has worked primarily in site-specific installation and sculpture since the early 1990s. Her work addresses issues on both an environmental scale and a personal one, and often employs quotidian materials, including found textiles. Projects 92 presents her large-scale sculpture Collective Subconscious, which is composed of a bisected minivan connected by a long tube covered in a quilt made of found garments. The public is welcomed inside this transformed conveyance, where they will find a cozy refuge complete with low stools and soft pop music—a space that invites visitors to break the silence of the hushed gallery, reinventing it as a place for conversation and discussion.

Organized by Sarah Suzuki, The Sue and Eugene Mercy, Jr., Assistant Curator of Prints and Illustrated Books.

The Elaine Dannheisser Projects Series is made possible in part by The Junior Associates of The Museum of Modern Art and the JA Endowment Committee.