Projects 95: Runa Islam
27 May - 19 Sep 2011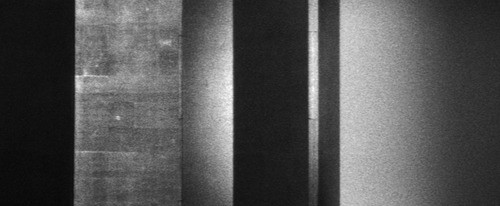 © Runa Islam
Magical Consciousness. 2010
16mm film (black-and-white film, silent), 8:22.
Commissioned by Museum Contemporary Art, Sydney Musée d'art contemporain de Montréal. Courtesy the artist and White Cube
PROJECTS 95: RUNA ISLAM
27 May - 19 September, 2011

British artist Runa Islam (b. 1970, Dhaka, Bangladesh) primarily works in film and video. Ostensibly austere and minimal, her works are marked by a rigorous logic of conception but also a highly poetic style, and often involve the grammar of film—its languages of framing, panning, zooming, editing, and projection. For instance, for her film C I N E M A T O G R A P H Y (2007), Islam employed a motion-control camera that was used for the Lord of the Rings film trilogy to spell out "cinematography?" through camera movement, capturing the landscape and studio of a camera technician who had worked on the trilogy. Yet her films can also be playfully poetic and stunningly beautiful. For First Day of Spring (2005), which is in MoMA's collection, Islam paid a group of Bangladeshi rickshaw operators to have a day of leisure in the middle of the public park, where she filmed them relaxing on their rickshaws under the shade of trees, calling into question the distinction between documentary and staged filmmaking. For Projects 95, Islam will produce a newly commissioned work.