Projects 96: Haris Epaminonda
23 Nov 2011 - 20 Feb 2012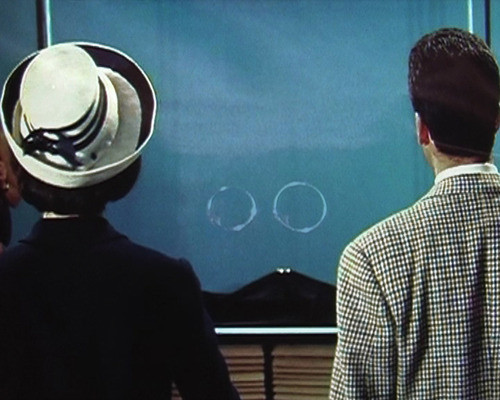 © Haris Epaminonda
Still from Tahari V, from Tahari III, V, VI. 2007
Three-channel video installation (color, sound), 7:36 min
Courtesy the artist and Rodeo, Istanbul
PROJECTS 96: HARIS EPAMINONDA
23 November, 2011 – 20 February, 2012

Berlin-based artist Haris Epaminonda (b. 1980, Nicosia, Cyprus) is internationally known for her photo-collages and assemblages constructed from books and magazines from the 1950s and 1960s, and for her video installations, in which film and television footage culled from Greek soap operas from the artist's childhood are reshot or re-edited in new sequences. This exhibition presents Epaminonda's three-channel video installation Tarahi III, V, VI (2007), part of an ongoing series of short films that enlist the use of montage, cuts, and repetition to address the permeability of memory. Favoring a slowed-down, filmic flow and the lush colors one associates with the saturated hues of Douglas Sirk melodramas, these enigmatic videos are presented in a new installation specifically conceived for MoMA.