Rossellini on Paper
15 Nov 2006 - 07 May 2007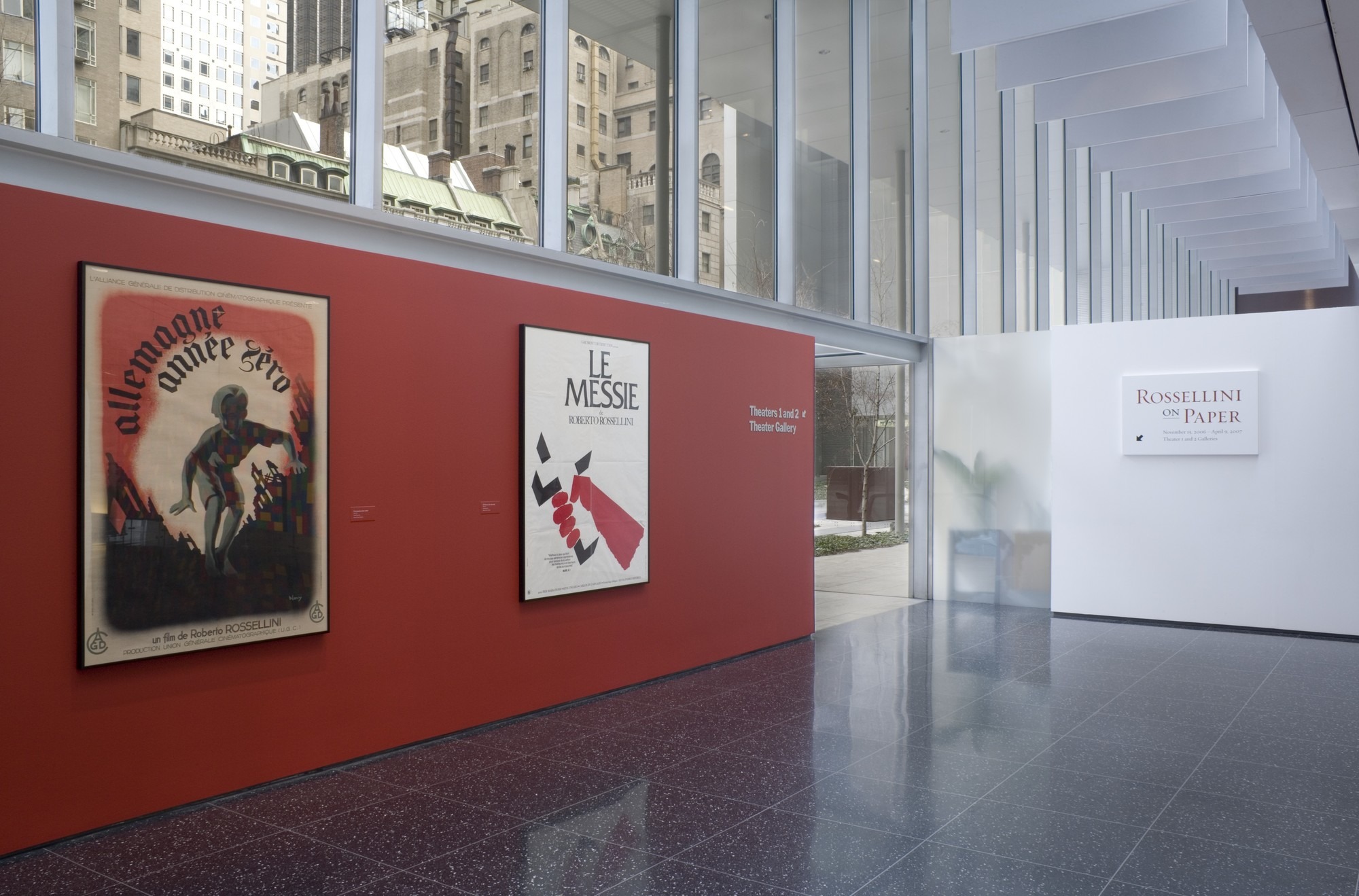 Installation view of the exhibition, "Rosellini on Paper"
November 15, 2006–April 9, 2007. IN1986.1. Photograph by Jonathan Muzikar.
This exhibition of posters, family photographs, and correspondence documenting the career of Italian filmmaker Roberto Rossellini draws from the collections of Martin Scorsese, Wesleyan University, and the Museum's Department of Film and Media. It surveys the graphic presentation of his work internationally, and provides a rare glimpse into his creative process and offscreen life. Rossellini on Paper is held in conjunction with the film exhibition Roberto Rossellini.

Organized by Ron Magliozzi, Assistant Curator, Research and Collections, Department of Film.

The exhibition is made possible by generous grants from Fendi and Agnes Gund and Daniel Shapiro.