Soldier, Spectre, Shaman
The Figure and the Second World War
24 Oct 2015 - 03 Apr 2016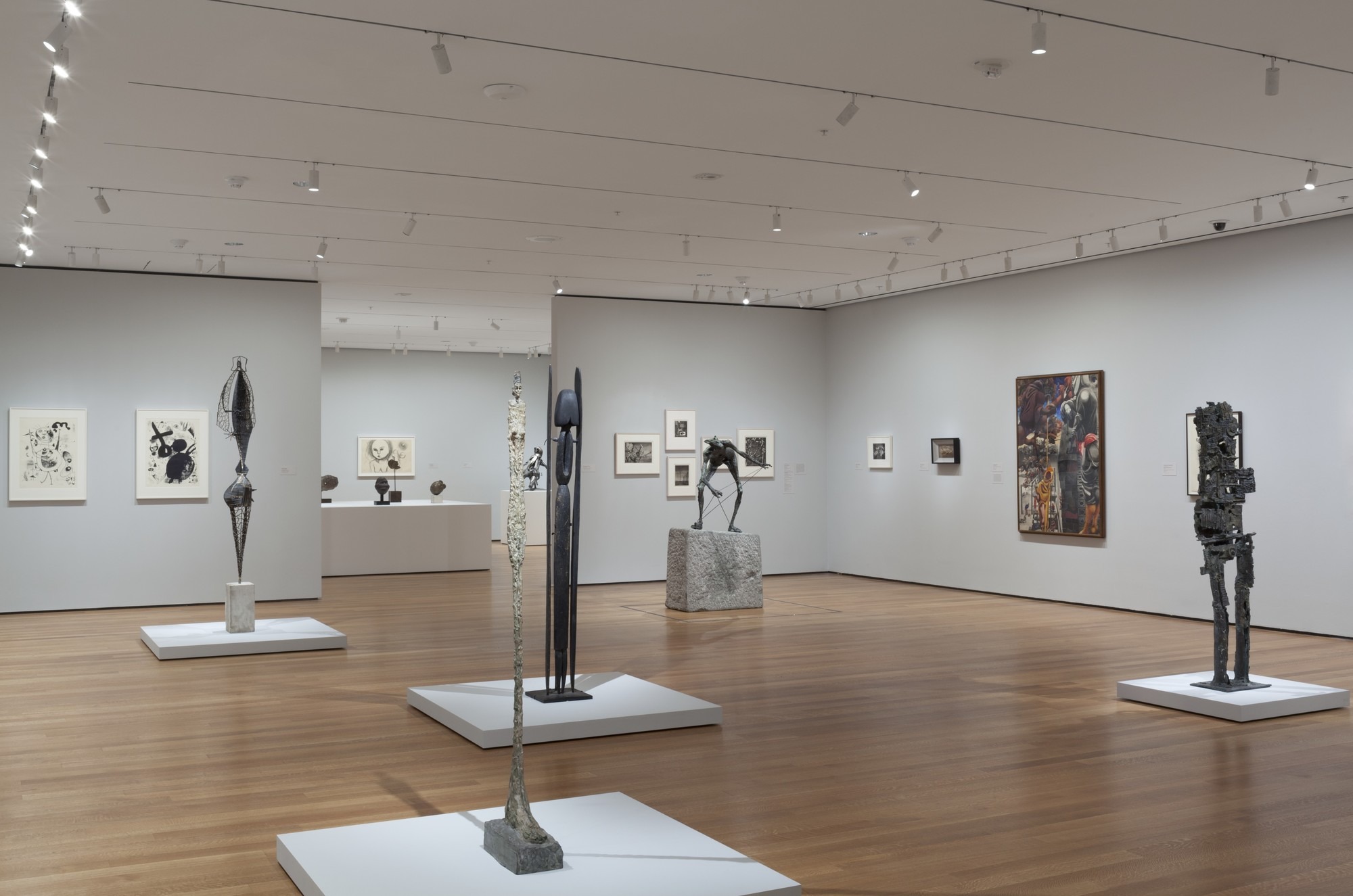 Installation view of the exhibition, "Soldier, Spectre, Shaman: The Figure and the Second World War"
October 24, 2015–March 20, 2016. IN2338.8. Photograph by John Wronn.
The years surrounding World War II posed a creative and existential crisis, as artists struggled to respond to human, social, and cultural conditions in the wake of the horrors of combat, images of concentration camps, and the aftermath of the atomic bomb. Drawn entirely from MoMA's collection, Soldier, Spectre, Shaman presents a range of artistic responses focused on the human figure, with the body serving as subject and object, mirror and metaphor. The exhibition features work in a variety of mediums by more than 30 international artists, including prints by David Smith and Chimei Hamada that confront the visceral realities of the battlefield landscape; Alberto Giacometti's and Louise Bourgeois's sculptures of spectral, shadowed, or dissolving bodies; Shomei Tomatsu's post-atomic bomb photographs; and visions of mystical, divine, or otherworldly forms by Henri Michaux, Henry Darger, and Jeanne Reynal.

Organized by Lucy Gallun, Assistant Curator, Department of Photography, and Sarah Suzuki, Associate Curator, Department of Drawings and Prints.