Transforming Chronologies: An Atlas of Drawings, Part Two
10 May - 02 Oct 2006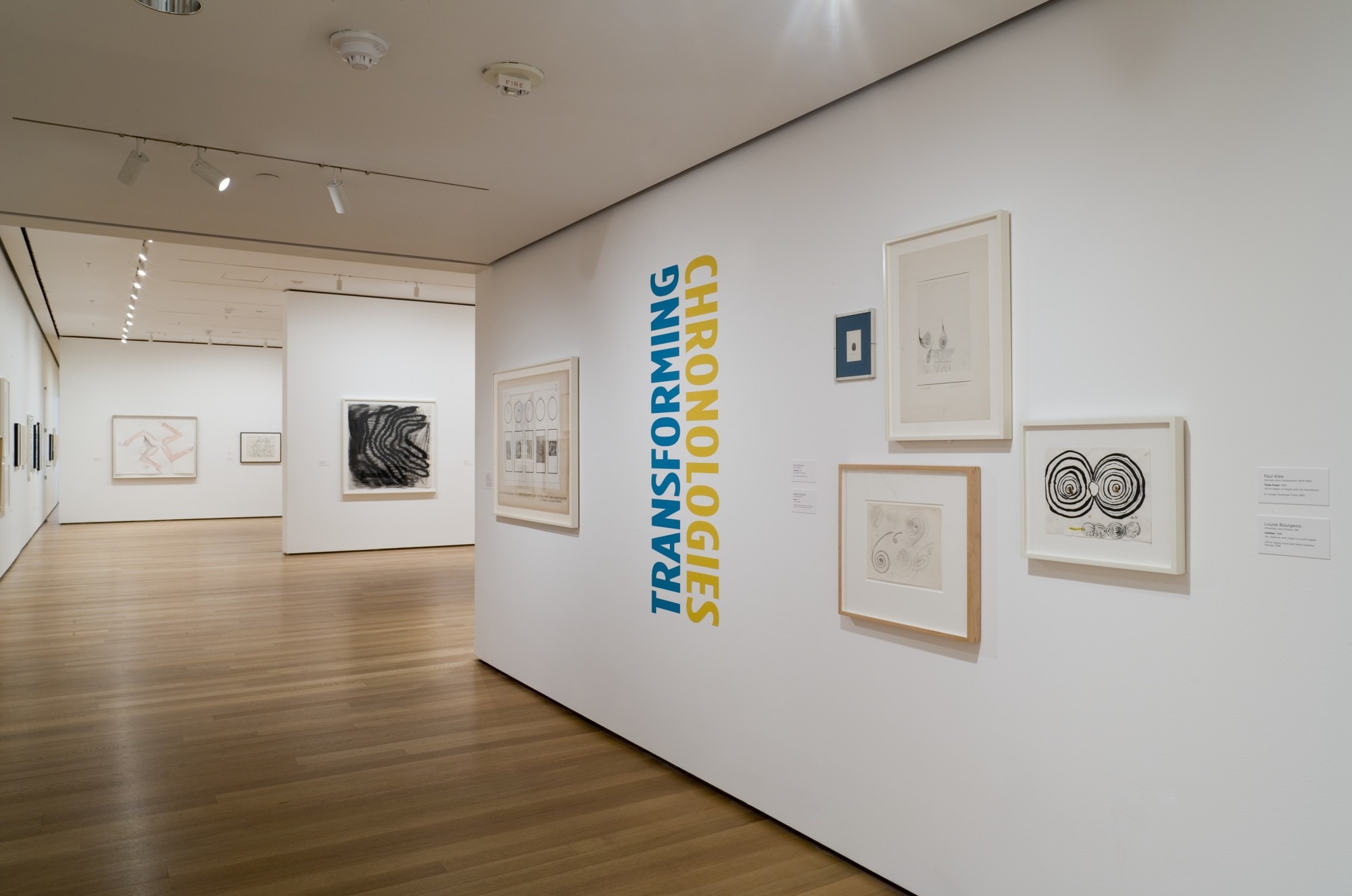 Installation view of the exhibition, "Transforming Chronologies: An Atlas of Drawings, Part 2"
May 10, 2006–October 2, 2006. IN1972.3. Photograph by Jonathan Muzikar.
Drawings Galleries, third floor

The second installation in a two-part exhibition of drawings from the collection, Transforming Chronologies: An Atlas of Drawings, Part Two features works from the late nineteenth century to the present day. The exhibition continues the exploration of the visual relationships that can exist between artworks by offering a view of modern drawing based exclusively on the visual characteristics of the works themselves. The curatorial premise is that the meaning of a work depends not only on its own internal structure, but also on its position in relation to other works of art, to which it need not be related chronologically. The first installation presented works under the headings of Faces, Movement, and Tectonics; this second installation features the groupings Digital, Figures, and Constructions. The exhibition is accompanied by a catalogue.

Organized by Luis Pérez-Oramas, Adjunct Curator, Department of Drawings, The Museum of Modern Art.