MAM Collection 006: Materials and Boundaries - Handiwirman Saputra + Chiba Masaya
Materials and Boundaries
18 Nov 2017 - 01 Apr 2018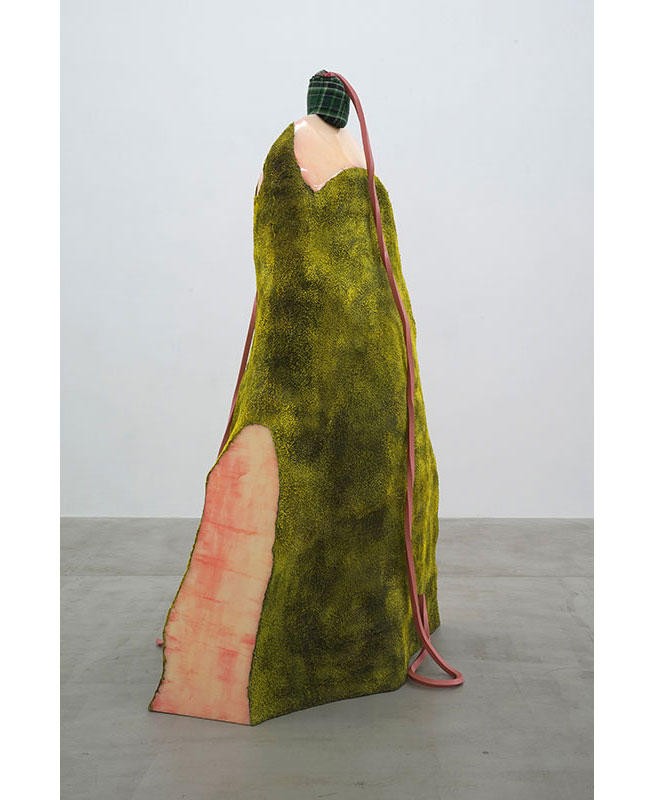 Handiwirman Saputra, Menahan Letakan Dibawah Sangkutan (Holding Base Below Hook)2011-2014
Acrylic cast, foam ink, coloring pigment, sarong cloth, polyurethane paint finish
220 x 135 x 25 cm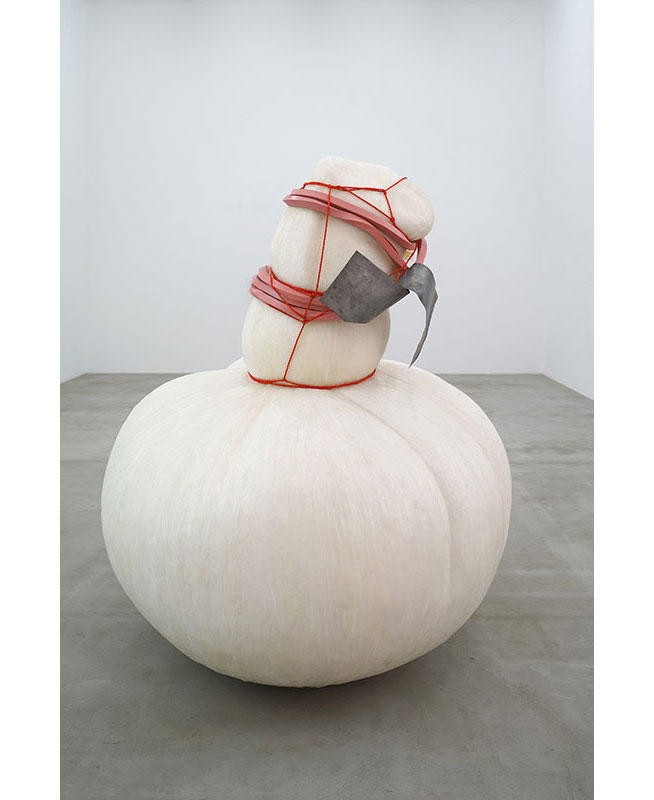 Handiwirman Saputra, Tak Berakar Tak Berpucuk No. 12 (No Roots No Shoots Num. 12) 2011
Resin, acrylic cast, polyurethane paint finish, galvanic plate, winding thread
150 x 150 x 150 cm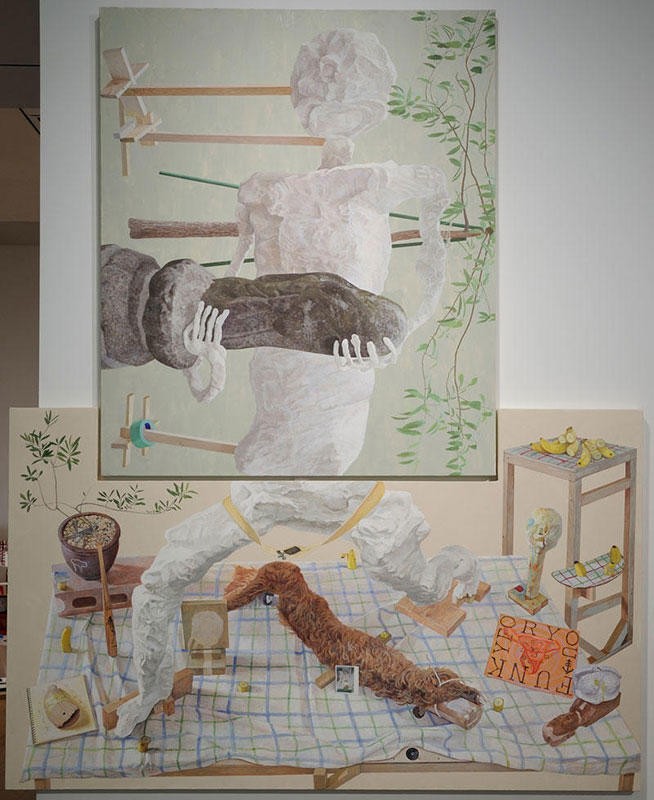 Chiba Masaya, Powerful Young Boy at 2013 (2013)
Oil on canvas, 274 x 225 cm (set of 2)
Photo courtesy: ShugoArts, Tokyo
MAM COLLECTION 006: MATERIALS AND BOUNDARIES - HANDIWIRMAN SAPUTRA + CHIBA MASAYA
18 November 2017 – 1 April 2018

Curated by: Kumakura Haruko (Assistant Curator, Mori Art Museum)

Participating Artists
Handiwirman Saputra (b. 1975)
Chiba Masaya (b. 1980)

Interested in "materials," Handiwirman produces works using a variety of materials and techniques, predominantly sculpture. Chiba meanwhile is known for his technique of actually constructing strange environments containing figures he makes himself, and using these as motifs for painting.
This exhibition will focus on the differences in gaze, approach etc., between the two artists with regard to matter, materials, environment and boundaries, and also what they have in common.