Ulay
16 Oct - 30 Nov 2013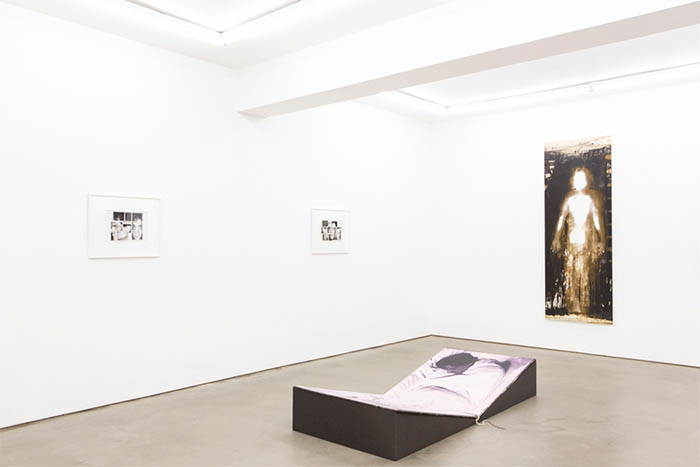 Installation view, MOTINTERNATIONAL, London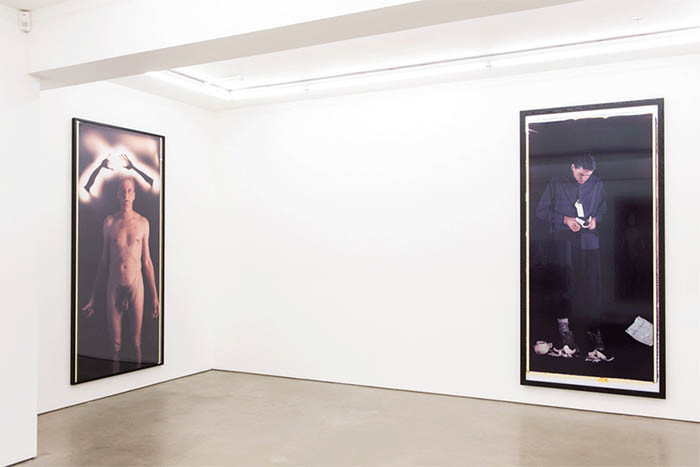 Installation view, MOTINTERNATIONAL, London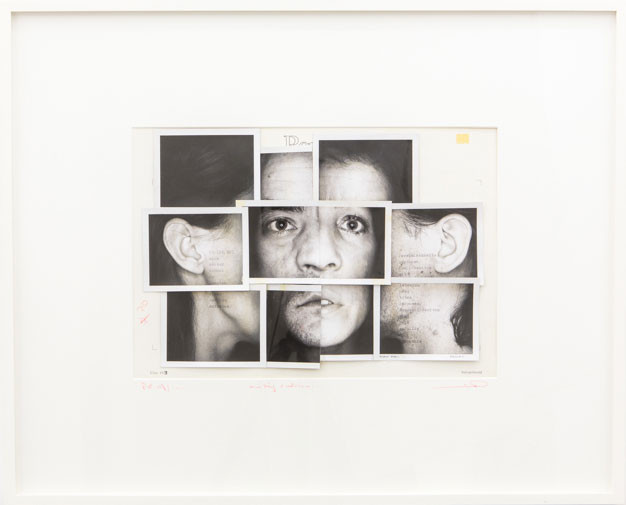 Ulay
Polaroid Aphorisms series, 1972 – 1975
collages made of original Polaroids type 107
51.5 x 63.5 cm, framed
unique works
ULAY
16 October – 30 November 2013

MOTINTERNATIONAL London are delighted to announce Ulay's first solo exhibition with the gallery.

Two of the exhibition's earliest works, auto-polaroids from the 'Polaroid Aphorisms' and 'Renais sense' series introduce how the artist examined and experimented with expressions of gender identity and the positioning of 'the other' within society. Having documented Amsterdam's transvestite and transexual subcultures in the early 1970s, the artist's subsequent works challenged male and female dichotomies, combining photography with performative concepts.

Later works were produced in front of gallery audiences, as in the photogram 'Exchange of Identity' (1975) and during his influential 1976-1988 collaboration with Marina Abramović, performance became the central focus of his practice. The exhibition continues with photographic works produced after this period with largescale polaroids such as 'Whisper' (1993), in which the artists stands soberly with the shards of a vessel shattered at his feet.

The artist's continued questioning of both his own, and human, identity finds symbolic expression in the exhibitions most recent works; 'Sweet Water, Salt Water – Romancing a Paradox' and 'I-con (glass of water)', (both 2012) see the artist substitute the presence of his body with a single glass of water.