Constellations
05 Mar - 06 Jun 2010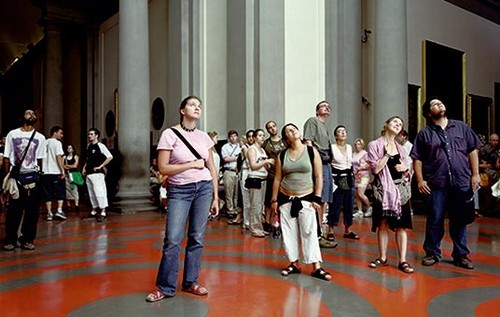 © Thomas Struth
Audience 3 (Galleria dell ́ Academia), Florenz, 2004
Museum Moderner Kunst Stiftung Ludwig Wien
Foto: MUMOK, 2010
CONSTELLATIONS
Collecting for a new Century

March 5 – June 6, 2010

Opening: March 4, 2010–7.00 p.m.

Drawing from a pool of over 1500 acquisitions which have enriched the MUMOK collection during the last eight years, parting Director Edelbert Köb is to show his personal choice in rhythmically changing sequences. The review will contain works from Carl André, Gottfried Bechtold, Elger Esser, On Kawara, Thomas Locher Markus Schinwald, Daniel Spoerri, Thomas Struth, Cy Twombly, Rolf Vostell, Franz West and many others.