Siegfried Zaworka
27 Sep 2019 - 31 Dec 2020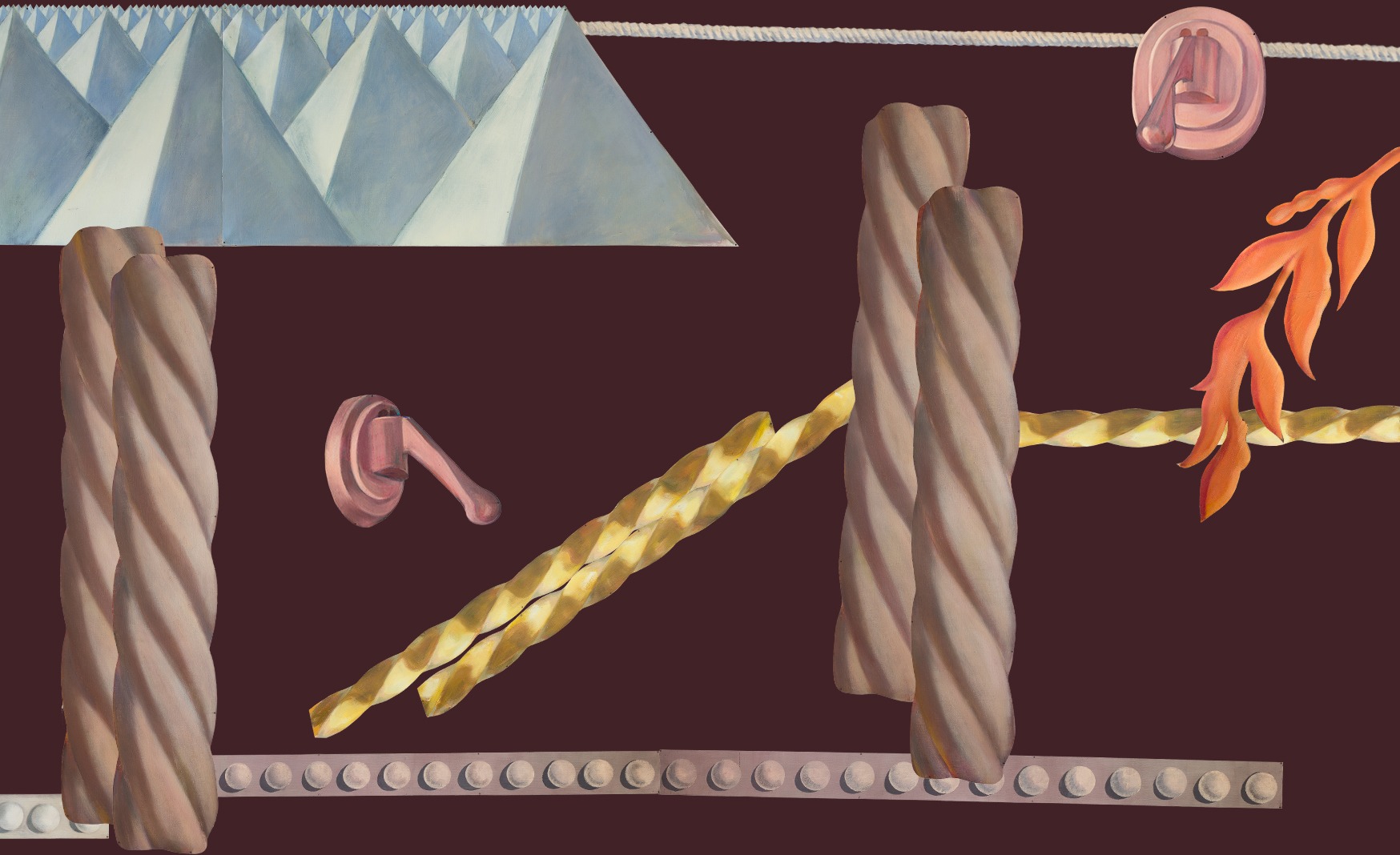 Siegfried Zaworka, Funktionale, 2017/19 (Entwurfsdetail)
Photo: Flavio Palasciano, © Siegfried Zaworka
SIEGFRIED ZAWORKA
Funktionale
27 September 2019 – 31 December 2020

Curated by Manuela Ammer

With Siegfried Zaworka, mumok has for the first time invited an Austrian artist to fill the wall in the museum's foyer with a site-specific work. Following photography-based installations by Cindy Sherman, Louise Lawler, and Jeff Wall, Zaworka focuses his artistic investigation on the devices used in pain- ting. Under the title Funktionale, he has arranged a group of image elements painted on bare canvas into a temporary mural that artfully toys with the vie- wer's habits of perception. What looks at first glance like a surreal landscape with a mountain range, fir tree, and vegetal forms, turns out on closer inspec- tion to consist in a systematic analysis of the illusionistic potential of painting.