Girls! Why did you decide to start a band?
20 Feb - 19 Jun 2016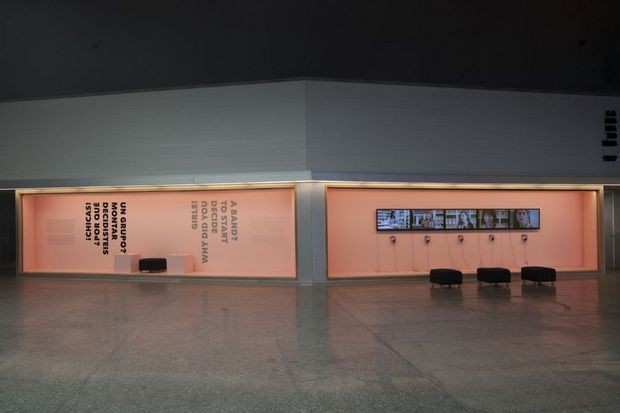 Girls! Why did you decide to start a band?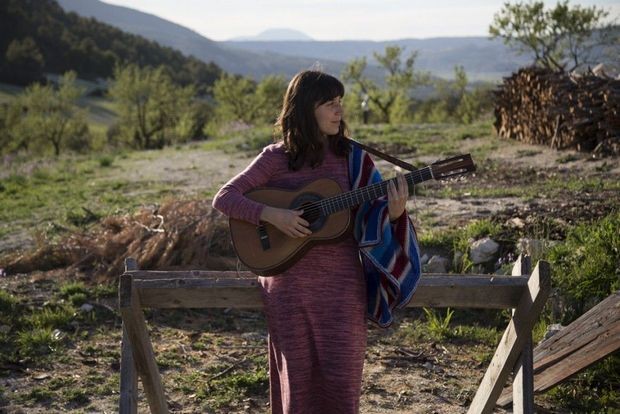 Lorena Álvarez. Photograph by David Cass. Courtesy of the artist
GIRLS! WHY DID YOU DECIDE TO START A BAND?
Showcase Project
20 February - 19 June 2016

Curatorship: Amparo Fuentes, Javier Mielgo y Elena Gallen (Lados Magazine).
Coordination: Eneas Bernal

Wanda Jackson was the first to sing Hard Headed Woman in 1954 following the fast-paced style later called Rock and Roll. However, the song only became a hit when Elvis Presley recorded it in 1958 and he was considered to be the pioneer of this new style of music, thus hiding her contribution. This anecdote perfectly illustrates the role of women in many cultural and artistic fields, as well as, and with crystalline clarity, in the world of music.

This role has changed over time, and although some barriers have been broken down, there still remains a certain "glass ceiling" that manifests itself in many ways. MUSAC's Showcase Project is an exploration of women's presence in music culture, its current state and its evolution over time. During the month of July 2015, Diálogos Musicales. Volumen Femme, a series of dialogues and concerts, was held at MUSAC. The intention of the proposal of Lados Magazine's editorial team was to share their experiences and views regarding the current presence of women in the music culture with a number of artists and various music professionals.

The dialogues were conceived as relaxed encounters, halfway between an informed interview and an informal talk among the invited artists Fee Rega, Lorena Álvarez, Ainara LeGardón, LCC and PL Girls, and the researcher Ana Pereda, the editor-in-chief of Lados Magazine Javier Mielgo, the cultural Communicator Mo Limited, and Raúl Querido from the self-managed and feminist collective Sisterhood, respectively.

In these sessions several ideas, experiences, examples and proposals deserving of wider development came up. The results of those sessions have now taken form in the Showcase Project Girls! Why did you decide to start a band? Besides, the interviews have been used by the artist Elena Gallen to create an audio visual installation, and a book co-edited by MUSAC and Lados Magazine has been published. Designed by the artist Enrique Barco the book not only broadens these talks, but also adds other voices to gain insight into the state of affairs women's role in the music industry. Girls!