Migros Meets Museion
06 Oct 2012 - 09 Jun 2013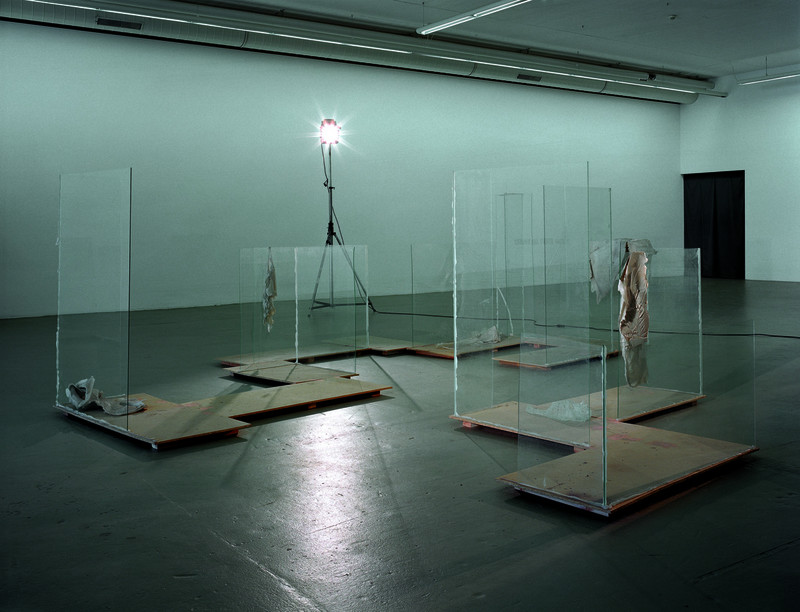 Urs Fischer Glaskatzensex
Transparent Tale 2000
Sammlung/Collezione/collection migros museum für gegenwartskunst Zürich Foto: Nils Klinger
MIGROS MEETS MUSEION
20th Century Remix
Curated by Letizia Ragaglia in cooperation with Heike Munder and Judith Welter (Migros Museum)
6 October 2012 – 9 June 2013

During its recent revamp the Migros Museum für Gegenwartskunst Zürich sent its collection on tour and established connections with various contemporary art institutions around Europe, including the Kunsthalle Fridericianum Kassel, the Kunsthalle Krems and the Kunstmuseum Lichtenstein.

Many of the artists in the Migros Museum's collection also feature in Museion's collection, giving rise to an interesting cooperation. The exhibition presents a selection of works from both collections that explore some key themes of the art of the last century: from the legacy of minimalism and modernist architecture, to that of important personalities like Alberto Giacometti, Andy Warhol and Jeff Koons, to the role of the pedestal and the portrait genre, to name but a few.

Featured artists
John Baldessari, Tom Burr, Elmgreen & Dragset, Urs Fischer, Delia Gonzalez & Gavin Russom, Rachel Harrison, Cady Noland, Tatiana Trouvé, David Lamelas, Bojan Sarcevic, Franz Erhard Walther, Cathy Wilkes.