Hand Sign
27 Nov 2015 - 28 Feb 2016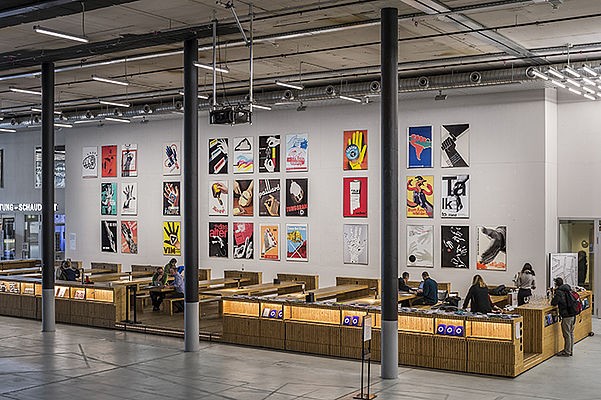 Handzeichen, 27.11.2015 - 28.2.2016, Museum für Gestaltung, Toni-Areal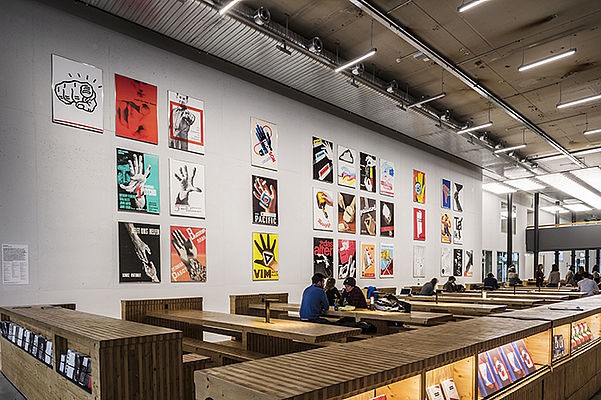 Handzeichen, 27.11.2015 - 28.2.2016, Museum für Gestaltung, Toni-Areal
HAND SIGN
27 November 2015 - 28 February 2016

In the entrance hall of the Toni-Areal the Museum für Gestaltung uses the 140 m2 of the Nordwand for presentations.

Stop! Come here! Super! Facial expressions and hand gestures are the most important non-verbal means of human communication. Hence it is hardly surprising that faces and hands are popular motifs in visual communication, especially in the mass medium of the poster. In posters for consumer items the hand presents desirable products or shows the purpose of certain articles. The hand can also be used as a symbolically loaded gesture: the clenched fist, the pointed figure or the violent, claw-like hand are an established part of political imagery. As the sign of the creative, designing person the hand develops its potential in culture posters. The presentation brings together very different examples from poster design that present a brief cultural history of how the hand can be used to express meaningful messages.