Herbert Leupin
Seduction, Wit, and Poetry
15 Jul - 09 Oct 2016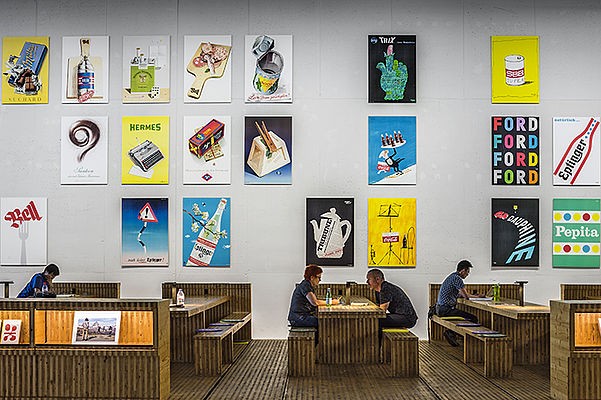 Herbert Leupin – Verführung, Witz und Poesie im Museum für Gestaltung, 15. Juli – 9. Oktober 2016, © ZHdK
HERBERT LEUPIN
Seduction, Wit, and Poetry
15 July - 9 October 2016

In the entrance hall of the Toni-Areal a 140 m2 wall is reserved for Museum's presentations.

Whether for Pepita, Bata or Milka, Herbert Leupin, a poster designer from the early days of advertising, knew how to combine professional handcraft, strategic advertising requirements and a design approach. By presenting everyday things in a sensual way he lent them a fascinating aura. Filled with humor and poetry, his sketchily jotted picture stories are among the icons of poster history. To mark the 100th anniversary of Herbert Leupin's birth the museum pays tribute to one of Switzerland's most popular poster designers.