Swiss Design – Perspectives
09 Feb - 18 Mar 2015
Presentation "Swiss Design – Perspectives" at Schaudepot, 9 February to 19 March 2015, photo: U. Romito, © ZHdK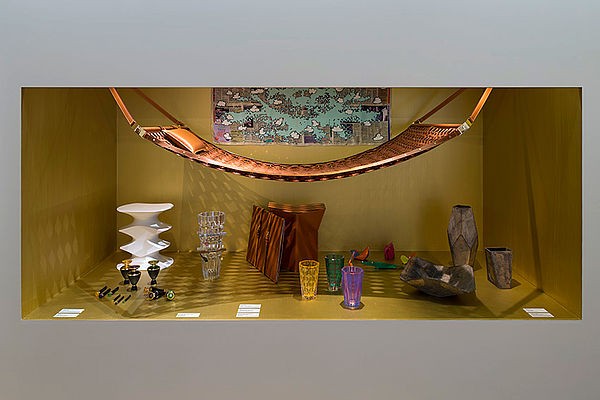 Presentation "Swiss Design – Perspectives" at Schaudepot, 9 February to 19 March 2015, photo: U. Romito, © ZHdK
SWISS DESIGN – PERSPECTIVES
9 February - 18 March 2015

The presentation following the exhibition "100 Years of Swiss Design" is devoted to current developments in the design centre Switzerland. In the smallest exhibition room of the Schaudepot ten film recordings of interviews with key Swiss designers are displayed. In addition there will be a focus on innovative areas of work in post-industrial Switzerland as well as a contribution on design education and mediation.

Due to the setup of upcoming exhibitions the current display will be limited to the smallest exhibition room until 20 March 2015.