Clegg & Guttmann
06 Sep - 01 Nov 2014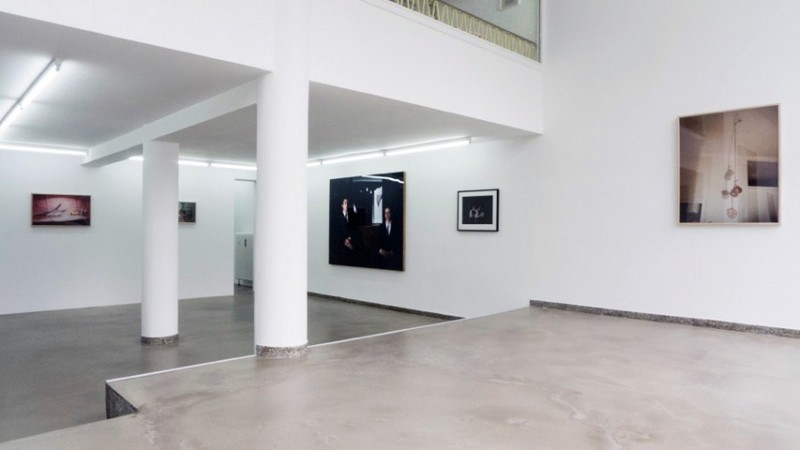 Clegg & Guttmann
"The Collector, his Father and their Collection", 2014
Installationsansicht
Galerie Mirko Mayer, Köln
CLEGG & GUTTMANN
Mirko Mayer Galerie in collaboration with Galerie Nagel Draxler
6 September — 1 November 2014

Gallery Mirko Mayer shows in collaboration with their main gallery Nagel Draxler selected works from the very beginning of Clegg & Guttmann's carrier to the most recent works. The core of the exhibition curated by Clegg and Guttmann are never shown still lifes and portraits from the eighties. A collaboration of the artists with the collector Rolf Mayer enabled the production of these early works.

In 1983 Clegg & Guttmann had their first exhibition in Stuttgart with the Kubiniski gallery. During the show Clegg & Guttmann met the collector of photography Rolf Mayer who had an extraordinary collection of 19th century photography and developed in interest in contemporary art photography.

Rolf Mayer and Clegg & Guttmann developed a personal friendship and spoke at length about the problematic of art and photography and the challenges of contemporary artists who wish to use photography as an artistic medium.
In 1983 Rolf Mayer has decided to ask Clegg & Guttmann for a special contract in exchange for a monthly stipend they would give him a certain number of works; that was the origin of the still life collection that Rolf Mayer and Mirko Mayer now own. This collection is currently the biggest private collection of still life photographs by Clegg & Guttmann.

The exhibition 'The Collector, his Father and their Collection' at the Mirko Mayer gallery, in collaboration with their Clegg & Guttmann's main gallery Galerie Nagel Draxler, is an opportunity for the public to see for itself the original collection augmented by newer works.