The Desire Called Utopia And Other Science Fictions
04 Nov - 17 Dec 2017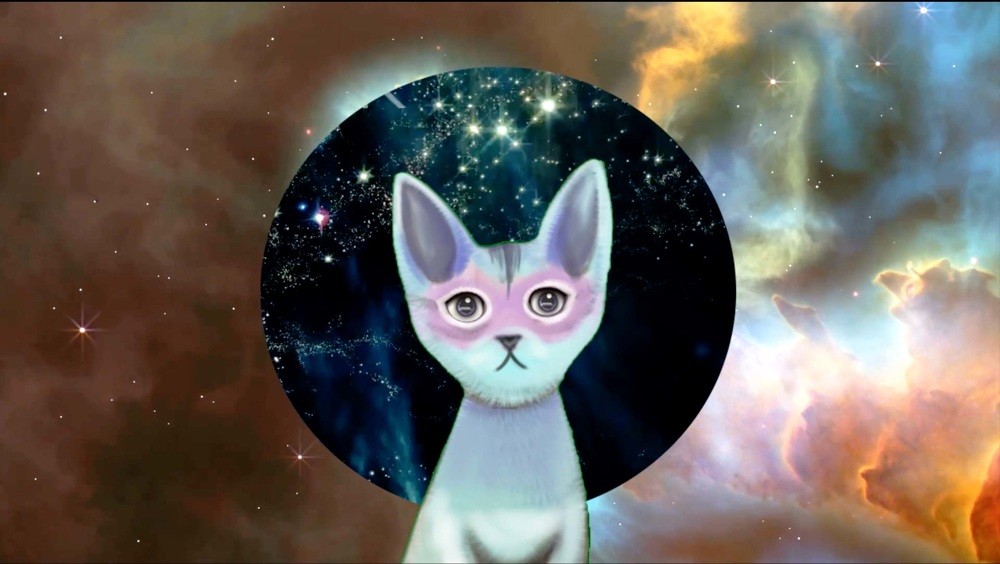 Pinar Yoldas, The Kitty Al: Artifical Intelligence for Governance, 2016
Digital Video, Sound, 12:10'
Courtesy: The Artist, Supported by SAHA foundation and Röda Sten Konsthall
THE DESIRE CALLED UTOPIA AND OTHER SCIENCE FICTIONS
04 November – 17 December 2017

Köken Ergun / Flame / Owen Gump / Daniel Hartlaub / Alvin Lucier / Mélodie Mousset / Yvonne Roeb / Roee Rosen / Paul Spengemann / Pinar Yoldas

Man's desire to penetrate unknown spheres, but also to develop new ideas to solve (supposed) problems and thus to simplify life, have led and still lead to absurd proliferations. The Desire Called Utopia and Other Science Fictions focuses on future visions of different and past generations of mankind. A decade after the publication by the American theorist Frederic Jameson with the same title in which he deals with two polarizing features of the era of globalization, his theses serve as the starting point for an international group exhibition. With a critical but also ironic view from the present the artists look at these future-oriented "improvements" of the past or create further utopias or solutions for the future.

The social significance of the development of breathtaking new technologies as well as the relationship between Science Fiction and Utopia are ironically commented on by the representation of the other, the life in foreign worlds, and the unmasking of failed Utopias. The alien or future worlds are moving between spheres of mythically saturated real nationalism and sterile, pink to violet virtual spaces in which avatars with super-powers are present. Mysterious high-tech plants are facing internment camps and vacuum cleaners. Ghostly stick insects meet talking artificial intelligence kitties, squeaky cheerful pop culture meets disasters that can be triggered by clicking on a smartphone app. In the end, love wins and string instruments compete with artificial light. Though without the corresponding film set, these scenes are a mixture of scares and fun.

In videos, photographs, digital prints, graphic novels, as well as virtual reality and sound installations, the feasibility of Utopias and the reality content of science fiction are put under scrutiny. Is science fiction - viewed from a future perspective - a much greater reality than the concept first conveys?