Wael Shawky
21 May - 03 Jul 2016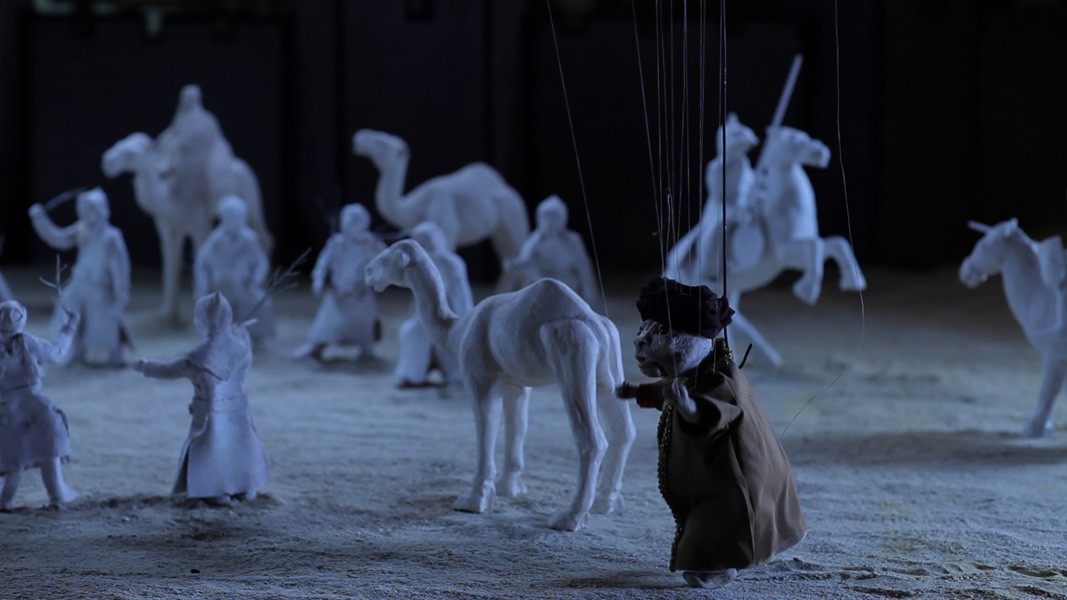 Wael Shawky
Cabaret Crusades: The Path to Cairo, 2012, Videostill
Courtesy the artist and Sfeir-Semler Gallery, Beirut / Hamburg
NKVEXTRA WAEL SHAWKY
Carbaret Crusades: The Path To Cairo
21 May - 03 July 2016

With his epic video trilogy Wael Shawky (*1971, Alexandria) recounts the history of The Crusades from an Arab perspective. Inspired by The Crusades Through Arab Eyes by Lebanese historian Amin Maalouf, Shawky's videos chart the numerous European campaigns to the Holy Land.

Whereas for the first film of the trilogy Shawky used two-hundred-year-old wooden figures, the second Part The Path to Cairo was shot with 120 clay figurines handmade by the artist. Classical Arabic – the language of newsletters and texts from the Koran – endows the filmic narrative with the voice of authority. On a stage occupied with puppets, swathed in a mythical atmosphere and accompanied by music, history is retold. It does not create the illusion of realism or hide the strings that manipulate the characters. Regarding the music, the film incorporates choirs of children and adults who interpret themes from the Bahraini musical tradition.

2015 Wael Shawky completed the last part of the trilogy: The Secrets of Karbala.