Barbara Kruger. Untitled (Another/Another)
15 Sep 2021 - 31 Aug 2022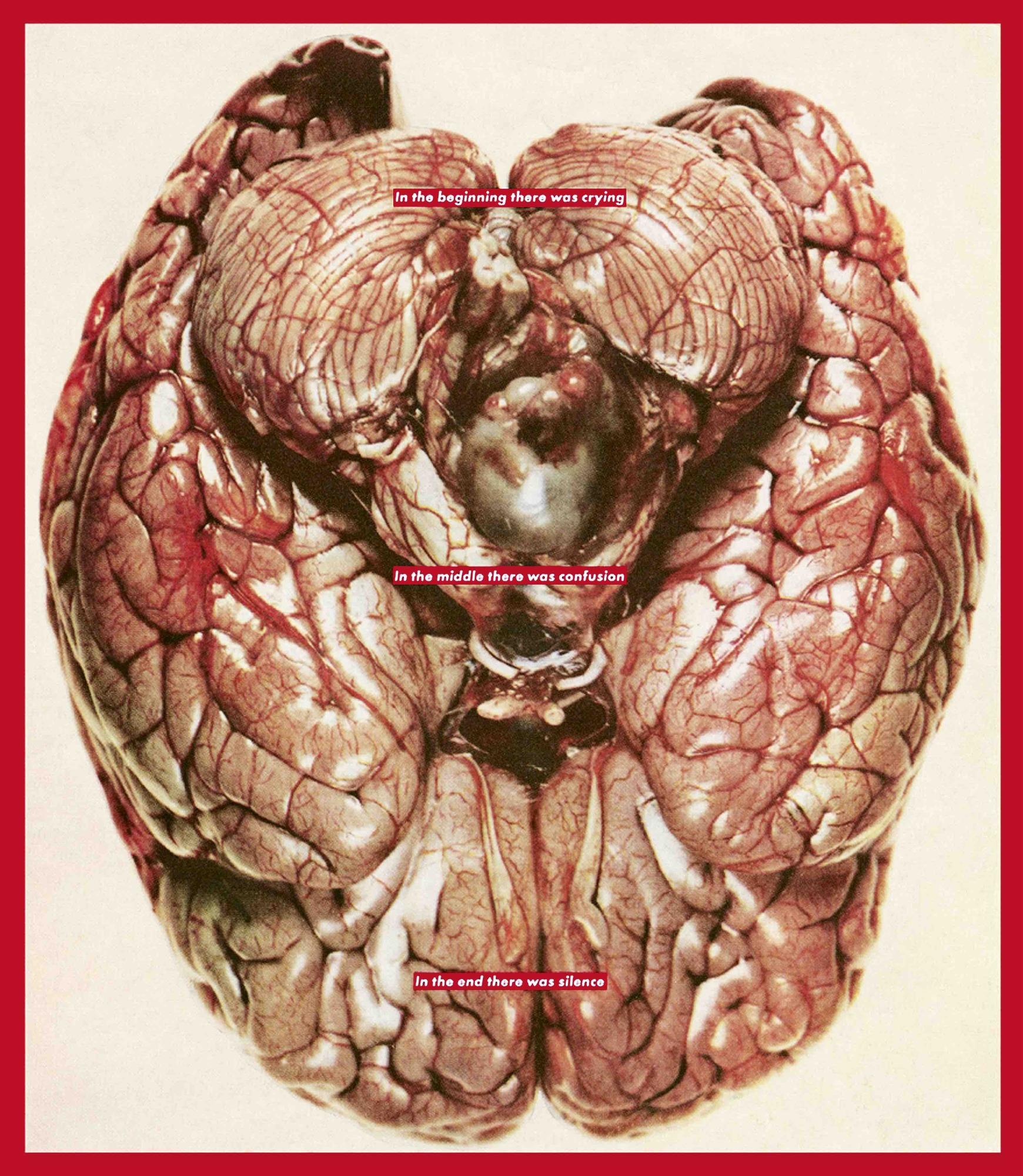 Barbara Kruger, Untitled (Brain), 2007, digital print on vinyl, 335.3 x 274.3 cm. Courtesy the artist and Sprüth Magers
Curator: Lidiya Anastasova

The facade of Neuer Berliner Kunstverein (n.b.k.) is made available every year to international contemporary artists as a space for projects that open up a dialogue with the urban space and passers-by. In 2021, Barbara Kruger – one of the United States' most influential contemporary artists, is presenting Untitled (Another/Another). Since the mid-1970s, Kruger has devoted herself to addressing the hierarchies of power and how they construct and control issues of value, class, marginality and gender. Through her specific approach to words and found images, she has developed a unique visual language. In her early collages and video works as well as in site-specific installations, Kruger takes advertising messages as consumer propaganda ad absurdum. Utilizing the accessibility of vernacular language, she produces statements and questions that invite an examination of entrenched thought patterns, beliefs, and feelings, such as: "I shop, therefore I am"; "Your body is a battleground"; or "We don't need another hero". Untitled (Another/Another) on the n.b.k. Facade poses questions on time and ephemerality, like: "What does it mean to live in this very moment?".

In addition to her work for the facade, a new permanent installation by the artist can be seen on the first floor of n.b.k. – the wall piece Untitled (Hello/Goodbye), which Kruger conceived specifically for the collection of the n.b.k. Artothek.

Barbara Kruger (*1945 in Newark/New Jersey, lives in Los Angeles and New York) has been participating in international exhibition projects since the 1980s and was awarded the Golden Lion for her life's work at the 51st Venice Biennale (2005). In 2019, she was honored with the Kaiserring from the city of Goslar. Her work has been shown at exhibitions including a.o.: Art Institute of Chicago (2021); Museum of Art, Seoul (2019); National Gallery of Art, Washington, D.C. (2016); The High Line, New York (2016); Modern Art Oxford (2014); Kunsthaus Bregenz (2013); Museum Ludwig, Cologne (2013); Pinakothek der Moderne, Munich (2011); Schirn Kunsthalle Frankfurt (2010); Gallery of Modern Art, Glasgow (2005); Whitney Museum of American Art, New York (2000); Museum of Contemporary Art, Los Angeles (1999).