Leon Kahane
Art Trolls
17 Jun - 16 Jul 2017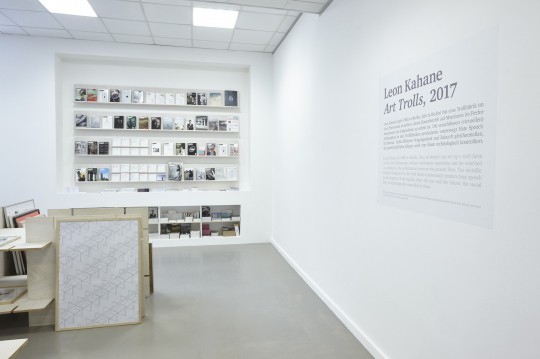 Conditions of Political Choreography, exhibition view n.b.k. Showroom, installation Art Trolls by Leon Kahane, 2017 © Neuer Berliner Kunstverein / Joseph Devitt Tremblay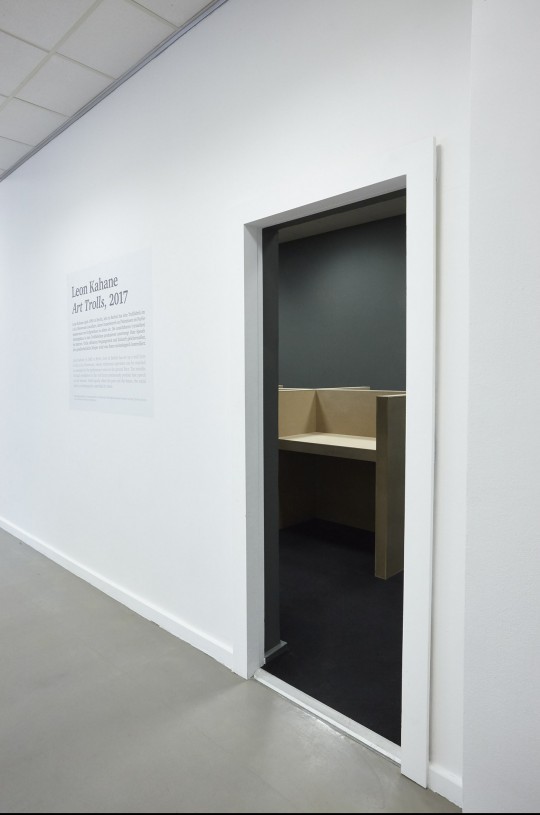 Conditions of Political Choreography, exhibition view n.b.k. Showroom, installation Art Trolls by Leon Kahane, 2017 © Neuer Berliner Kunstverein / Joseph Devitt Tremblay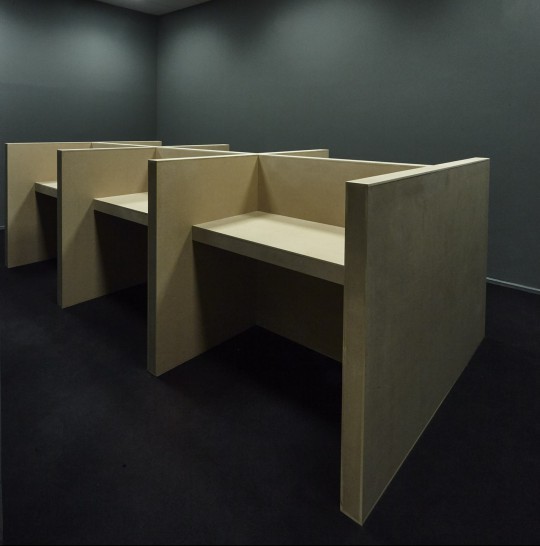 Conditions of Political Choreography, exhibition view n.b.k. Showroom, installation Art Trolls by Leon Kahane, 2017 © Neuer Berliner Kunstverein / Joseph Devitt Tremblay
LEON KAHANE
Art Trolls
17 June - 16 July 2017

Multimedia installation in collaboration with Roger Bundschuh (architect, Berlin), in the framework of the exhibition Conditions of Political Choreography

Leon Kahane (b. 1985 in Berlin, living in Berlin) has set up a troll farm in the n.b.k. Showroom, whose continuous operation can be watched on monitors in the performance room on the ground floor. The invisible (virtual) workplaces in the troll farms continuously produce hate speech on the Internet. Trolls equally affect the past and the future, the social body is technologically controlled by them.