Paul Chan
02 Apr - 29 Jun 2008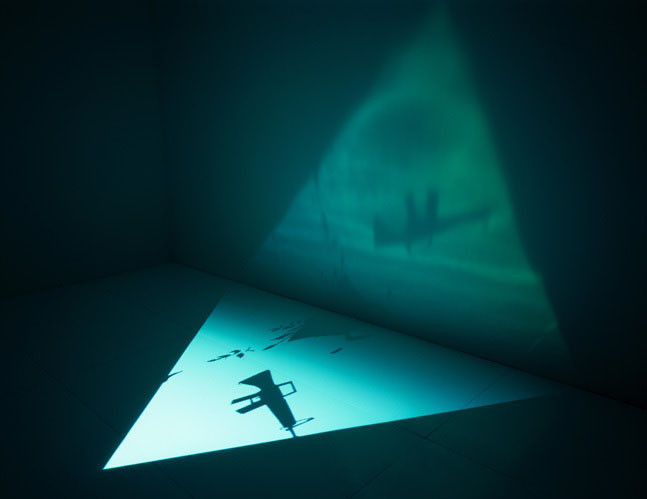 Paul Chan, 5th Light, 2007
Digital video projection, 14 min.
Courtesy the artist and Greene Naftali, New York.
Photo by Jean Vong
Paul Chan: The 7 Lights
2 April - 29 June 2008

This exhibition features a new series of animated projections by the Hong Kong-born, Omaha-raised, New York-based artist Paul Chan. Since 2005, Chan has been working on an ambitious series of seven video installations that present hallucinatory interpretations of the myth of creation, evoking an atmosphere of destruction and ecstatic revelation. Chan mixes images of simple beauty with traumatic memories from 9/11 and illuminating quotations from art history. The show is the American premiere of Chan's The 7 Lights, which will be accompanied by other videos and works on paper. The exhibition will offer a unique occasion to contemplate Chan's work in New York, the city that has inspired many of his visions.

The exhibition is curated by Massimiliano Gioni, Director of Special Exhibitions.

A 158-page catalogue, produced in collaboration with the Serpentine Gallery, includes color reproductions of Chan's complete oeuvre to date, with essays and interviews by George Baker, Paul Chan, Massimiliano Gioni, Hans Ulrich Obrist, Adam Phillips, and Kitty Scott.