Tomma Abts
02 Apr - 26 Jun 2008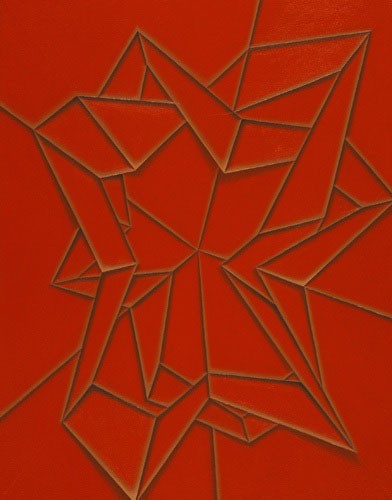 Tomma Abts, Fewe, 2005
Acrylic and oil on canvas
18 9/10 in x 15 in
Courtesy San Francisco Museum of Modern Art
Tomma Abts
9 April - 29 June 2008
German artist Tomma Abts lives and works in London, where she creates small, severe paintings that provide an intriguing antidote to the florid figuration that has dominated the contemporary painting discourse in the last decade. The exhibition consists of fifteen paintings made over the past ten years. Abts won the Turner Prize in 2006 and this exhibition is the first individual presentation of the artist's work in a United States museum.
Abts's commitment to abstraction is absolute. Her paintings are non-representational and free from all reference to nature or to the world at large. In the present contemporary art climate, these paintings may seem strange, aberrant, and even shocking. In their stab at profundity, the paintings are also intensely moving and relevant to our uncertain times.
The exhibition will be accompanied by an illustrated catalog which will include more than fifty reproductions of the artist's paintings and drawings as well as feature essays by critics Jan Verwoert and Bruce Hainley, as well as Laura Hoptman, Kraus Family Senior Curator and curator of the exhibition. The exhibition will travel to the Hammer Museum following its presentation at the New Museum.
www.newmuseum.org