Katharina Sieverding
Posters made political
30 Nov 2018 - 02 Mar 2019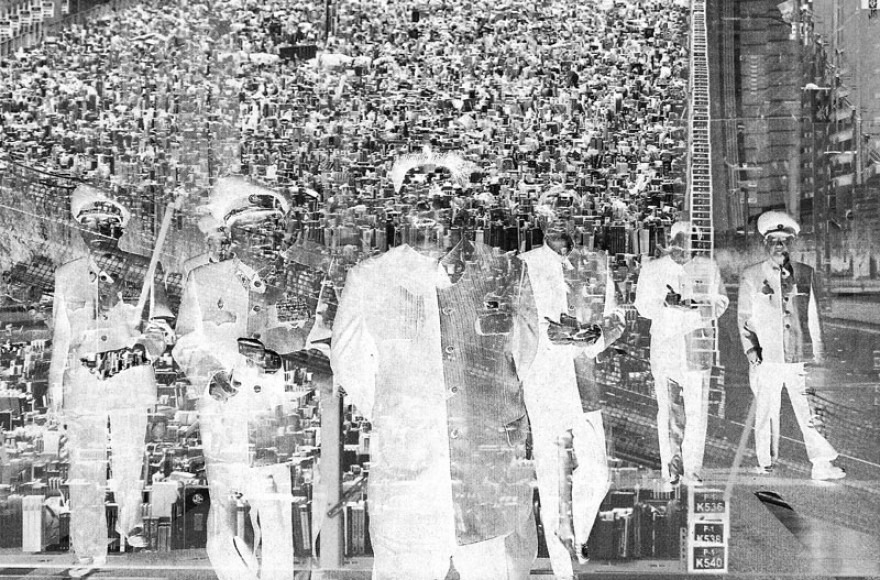 Katharina Sieverding
KUNST IM UNTERGRUND 2018, U5 BERLIN ALEXANDERPLATZ - HELLERSDORF. 252 x 356 cm, © Katharina Sieverding, VG Bild-Kunst Bonn 2018, Foto: © Klaus Mettig, VG Bild-Kunst Bonn 2018
KATHARINA SIEVERDING
Posters made political
60 Jahre Kunst im Untergrund
30 November 2018 — 2 March 2019

(The exhibition is closed: 16 Dec 2018 - 9 Jan 2019)

On show in Hellersdorf are works by Katharina Sieverding previously installed in public space: »Deutschland wird deutscher«, »Die Pleite« and »Global Desire I + II«

They stand in dialog with the parallel exhibition of billboard posters at Alexanderplatz Underground station: On the one hand, Hellersdorf is the destination of a trip undertaken by two contemporaries who meet on the platform at Frankfurt/Main Airport. On the other, there is a motif consisting of overlapping visual planes: the model of the Sachsenhausen concentration camp and the Holocaust Monument, the Monument for the Murdered Jews of Europe, in Berlin-Mitte. The pictorial composition is intended to spur reflection on the reasons for the current radical resurgence of exclusion, right-wing populism, racism and anti-Semitism.