A Human Document
04 Dec 2013 - 03 Aug 2014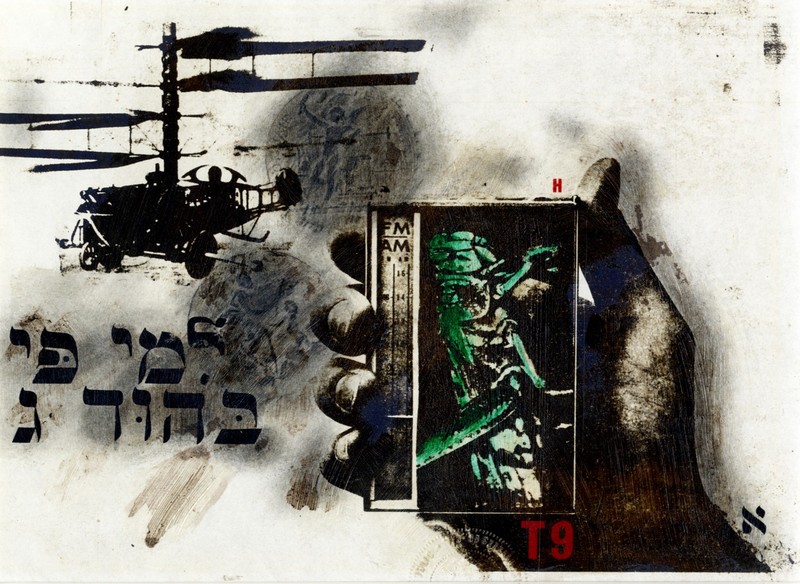 Wallace Berman
Untitled, c. 1960. Collection of Ruth and Marvin Sackner
© Estate of Wallace Berman and Michael Kohn Gallery, Los Angeles. Image courtesy Ruth and Marvin Sackner Archive of Concrete and Visual Poetry.
A HUMAN DOCUMENT
Selections from the Sackner Archive of Concrete and Visual Poetry
4 December 2013 - 3 August 2014

Pérez Art Museum Miami (PAMM) will present an extensive selection of works from the Miami-based collection of Ruth and Marvin Sackner. Founded in 1979, this "archive of archives" initially focused on concrete and visual poetry—including rare manuscripts and published works by international luminaries such as Augusto and Haroldo de Campos, Oyvind Fahlström and Eugen Gomringer. The collection subsequently grew to encompass a broad array of historic and contemporary works that synthesize word and image. Rooted in the early to mid-20th-century European avant-garde, the collection provides a unique lens through which to examine the foundational movements of modernism, including Italian Futurism, Russian Constructivism, Bauhaus, De Stijl, Dada and Lettrisme, among others. The Sackners' contemporary holdings are also expansive, with special strengths in artists' books and "assemblings" (limited-edition groupings of materials by numerous contributors), as well as various subgenres such as typewriter art, performance poetry and micrography (abstract or representational designs comprised of minuscule lettering). The exhibition begins with a rare, 1897 publication of "Un Coup de des" (A Throw of the Dice), by Stéphane Mallarmé, which is considered one of the first true examples of concrete poetry, and it includes hundreds of objects spanning more than a century of creative expression.