Jillian Mayer
Slumpies
25 Nov 2016 - 22 Jan 2017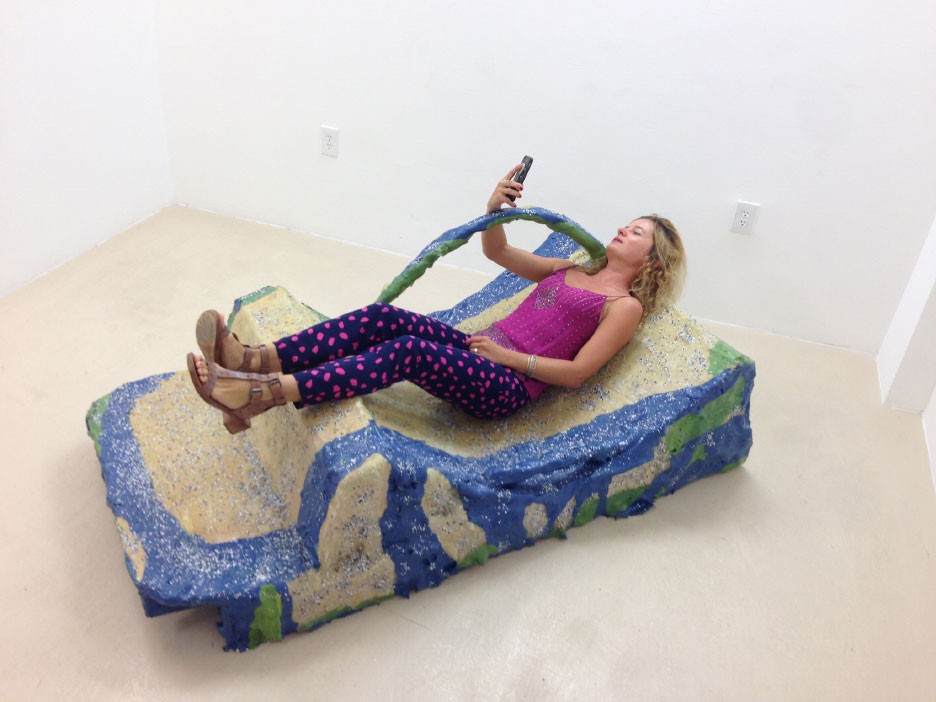 Jillian Mayer
Slumpie 10 - Lawn Chair, 2016
Fiberglass, resin, hardware, Amazon Prime cardboard boxes, enamel, and pigment. 82 x 53 x 26 inches
Courtesy the artist, David Castillo Gallery, and LAXART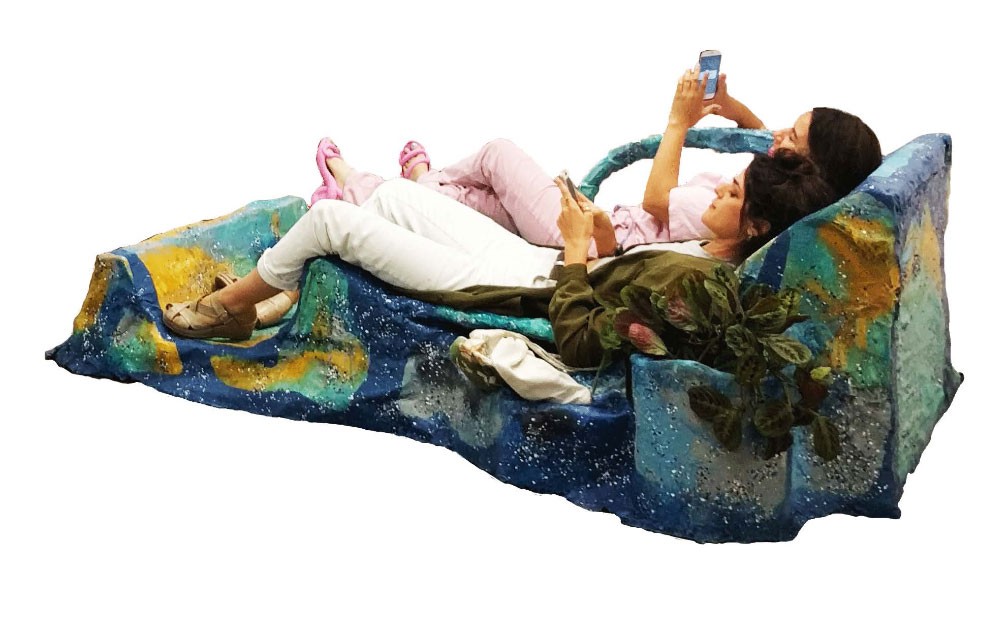 Jillian Mayer
Slumpie 2 - Day Bed, 2016
Fiberglass, resin, hardware, Amazon Prime cardboard boxes, enamel, and pigment. 73 x 40 x 28 inches
Courtesy the artist and David Castillo Gallery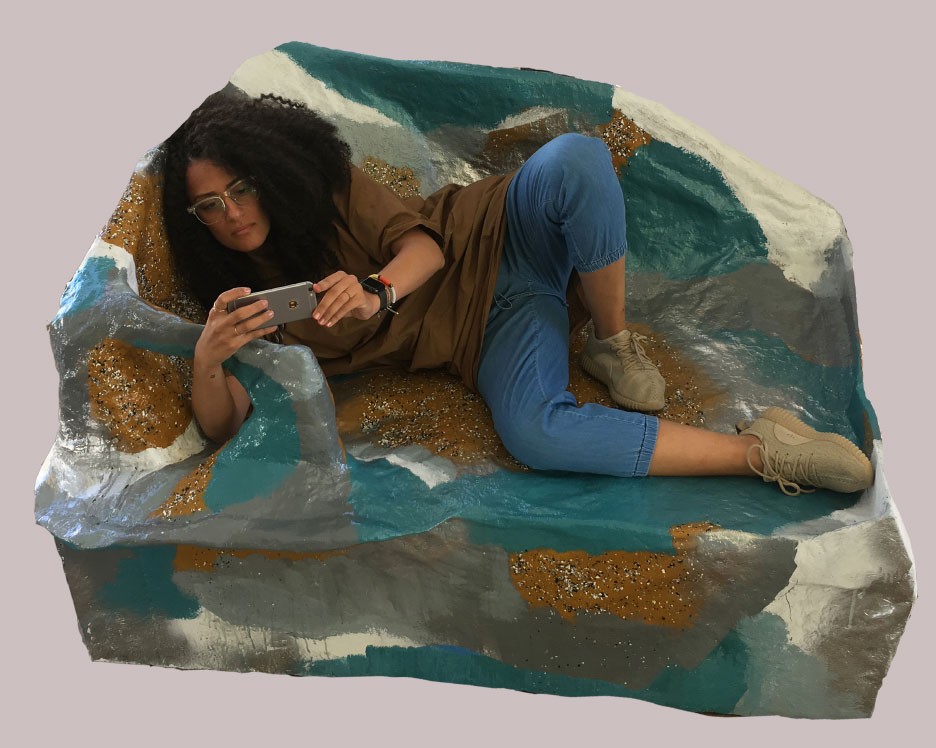 Jillian Mayer
Slumpie 11 - Chase, 2016
Fiberglass, resin, hardware, Amazon Prime cardboard boxes, enamel, and pigment. 57 x 36 x 40 inches
Courtesy the artist and David Castillo Gallery
JILLIAN MAYER
Slumpies
25 November 2016 – 22 January 2017

Jillian Mayer's Slumpies are a body of sculptures that function as utilitarian objects. Presented on PAMM's outdoor terrace as well as in the Vattikuti Learning Theater on the museum's first floor, Mayer's works are interactive and invite viewers to use them—sitting, reclining, or lying on them in order to best engage their phones and the virtual universes they allow us to access.

Mayer's practice explores the impact of technology and the digital on our daily lives, our recreation, and our perceptions of the world around us. While often working in video and photography, this most recent project represents a physical, sculptural response to the ubiquitous presence of technology and our need to be online at all times. Her inspiration for these colorful, abstract sculptures emerges from such diverse reference points as the Austrian artist Franz West's Adaptives, which were sculptures he began making in the mid-1970s meant to likewise accommodate the human body, and SkyMall, a now out-of-print in-flight catalogue that sold all manner of gadgets and items meant to address commonplace inconveniences.

Explaining her project in marketing terms that highlight its role as both parody and real world intervention, Mayer writes:

With new research indicating that smartphone users spend an average of 4.7 hours on their devices daily, one must wonder why there has not been an increase in production of physical structures that will help support the human body in this journey to connect globally through its phone. It has probably happened to you. You have been at an event, school, a social gathering, or an art fair. Your face is tired from communicating with others IRL and your body is tired from standing up straight. You take out your phone to check your e-mails or likes and find your body instantly slumping over your device, text-neck at a record high degree. The human body slumped over its phone in public needs to be addressed at this critical moment in time.

Slumpies acknowledge our ever-increasing relationship with our various devices, relieving us of the need to support our own bodies. They are a solution to an endemic problem of our contemporary moment—the type of issue that can arise only in the context of a technologically driven, luxury-saturated, consumer-oriented marketplace. Mayer's awkwardly rendered Slumpies, with their bulky shape and strange palette speckled with glitter, suggest a lack of conscientious design—an ad hoc solution made from simple materials that stands in direct contradiction to the sleek forms and designs, and the marketing culture, that defines our intimate dependence on technologies.