Sid Grossman
25 May - 28 Oct 2018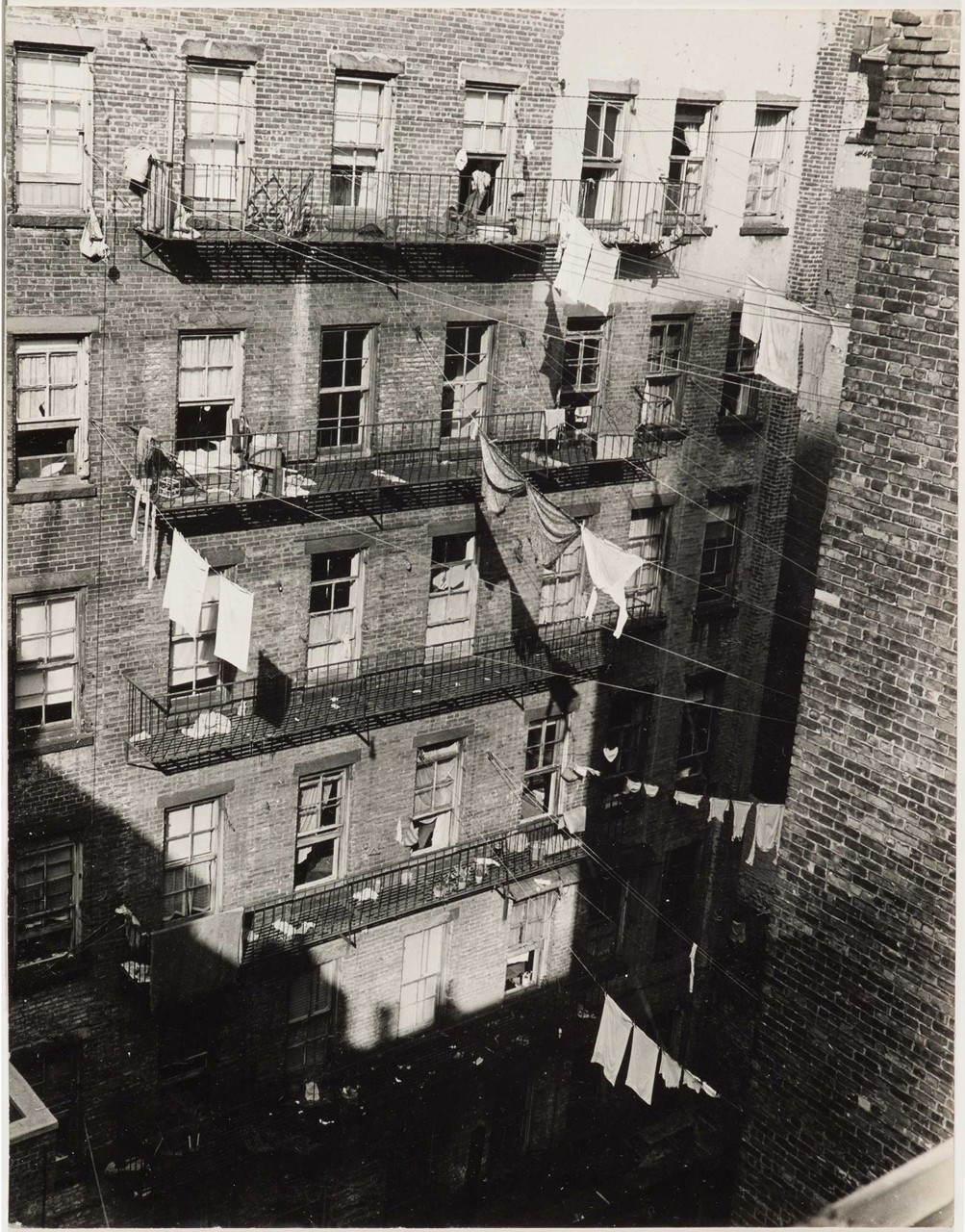 Sid Grossman, Untilted (Apartment Windows and Washing Lines), ca. 1940
Gelatin silver print, 9 x 7 inches. Collection Pérez Art Museum Miami, gift of Steven E. and Phyllis Gross
Photo: Sid Hoeltzell
SID GROSSMAN
25 May – 28 October 2018

Sid Grossman (b. 1913, New York; d. 1955, Provincetown, Massachusetts) was a founding member of the Photo League, a group of primarily Jewish photographers active in New York who used their medium to shed light on issues of social inequality in the urban environment. Grossman created humanizing and intimate documentary portraits of everyday people on the street and experimented with more artful, stylized image making as well.

Drawing from PAMM's collection, this exhibition presents a series of photographs of New York—specifically the Lower East Side—depicting street scenes, tenements and architecture, and daily life. A selection of photographs produced while Grossman was stationed in Panama will also be presented along with additional works from a trip he took in the early 1940s to document life in the Dust Bowl. This exhibition focuses on Grossman's overall body of work and his move between socially focused documentary photography to experimental approaches.