Carey Young
30 Oct - 27 Nov 2010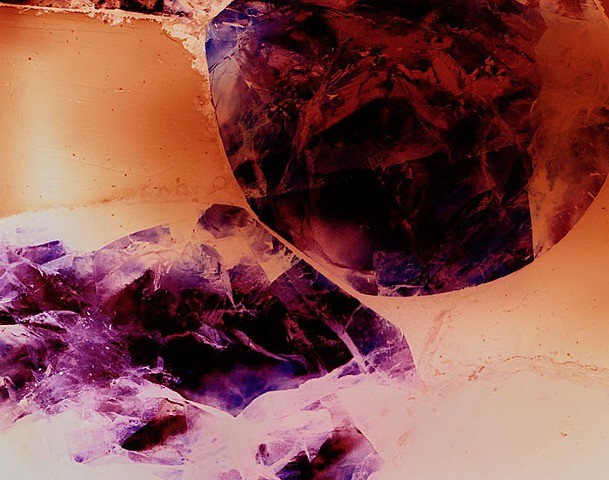 © Carey Young
Image from the Redshift series, 2010
C-type print mounted on aluminum
38,1 x 47 in / 96,8 x 119,4 cm
CAREY YOUNG
Contracting Universe
30 October - 27 November, 2010

NEW YORK – The Paula Cooper Gallery is pleased to announce Contracting Universe, a one-person exhibition of photographs, video and cross-media works by Carey Young commenting on space law – legal agreements which relate to outer space.
Young's idea for the exhibition arose from her ongoing interest in legal language and in law as a conceptual space, as well as a concern with Romanticism, with its iconographic references to the moon and the cosmos. The show aims to use law as a malleable artistic medium, as well as to present law as a separate kind of 'reality', one with its own inherent subjectivities and points of fissure.

Space law is a growing field. After starting out as a by-product of the Space Race of the 1960s, during which it was internationally agreed that any space activities were to be for the benefit of humankind in general, outer space law is today gathering pace in the era of communications satellites, remote observation, space tourism and the exponential increase of orbiting debris. Outer space law is of particular interest right now as the more utopian 1960s-era frameworks for space usage are being eroded, and the commercialisation of space is becoming the dominant ideology. Thus space law holds the potential to act as an unusual and pertinent window into mass commercialization and the privatization of the public sphere, and also as a metaphor for colonialism on a wider scale.

Central to the exhibition is a new series of six photographs made by exposing light through translucent meteorite fragments as if they were photographic negatives. The resulting jewel-like, quasi-psychedelic images are abstract yet offer us a mysterious window into the meteorites' formation at the birth of the solar system some 4.75 billion years ago, long before the formation of the Earth. Each image will be presented with a statement relating to experimental ideas around copyright, and its relation to time and the distribution of images.

The series as a whole connects the time and light embedded within any photograph (as phenomenological properties of photography) with the more cosmic temporality and energy embedded within the meteorites. As a form of evidence, these images bear witness to unknowable and perhaps unimaginable celestial events and will also exist in a separate legal dimension at the outer edges of what is legally possible.

In addition to the photographic series, a new text-based work quotes documentation of a recent United Nations meeting in which various international delegations declare frustration with their 40-year-old efforts to devise a legal definition of outer space. This admission seems to hold a rich poetic potential, the human attempts to bureaucratize and control outer space seemingly frustrated by the sublime scale and mystery of its infinite depths.

Other works in the exhibition include a new series of legal agreements that grapple with recent ideas in theoretical physics, as well as Uncertain Contract, a video work that extends Young's exploration into the materiality and performativity of language.

Carey Young was born in Lusaka, Zambia in 1970 and is based in London, England. She has been exhibiting her work since the mid-1990s, in prominent national and international exhibitions. Most recently, her work was the subject of one-person exhibitions at The Power Plant, Toronto and the Contemporary Art Museum St. Louis (both 2009). Young's work has also been presented at the Taipei Biennial (2010), Tate Britain (2009), Moscow Biennale (2007), Modern Art Oxford (2007) and Performa 05. A forthcoming one-person show, with an accompanying new monograph, debuts at Eastside Projects, Birmingham, England in November 2010 before touring to Cornerhouse, Manchester and MiMA, Middlesborough in 2011.

Two leading lawyers have assisted the artist in the development of works for this exhibition:

Joanne Wheeler, Partner in the Technology, Media and Telecommunications team at the pre-eminent legal and tax provider in Europe, CMS Cameron McKenna. Ms Wheeler specialises in all aspects of domestic, European and international regulatory matters, commercial contracts and transactions in the space, satellite and communications sectors. She has extensive and unique experience from her time at the European Space Agency in Paris and at the UK Office of Communications (Ofcom), and is on various space-related panels and committees and regularly lectures on space and satellite topics.

Robert Lands is Head of Media and Intellectual Property at the law firm Finers Stephens Innocent LLP. He is an expert on all facets of the visual arts and is a visiting lecturer at the Royal College of Art and the Royal Academy Schools.