Anselm Kiefer
21 Jun 2017 - 29 Jul 2019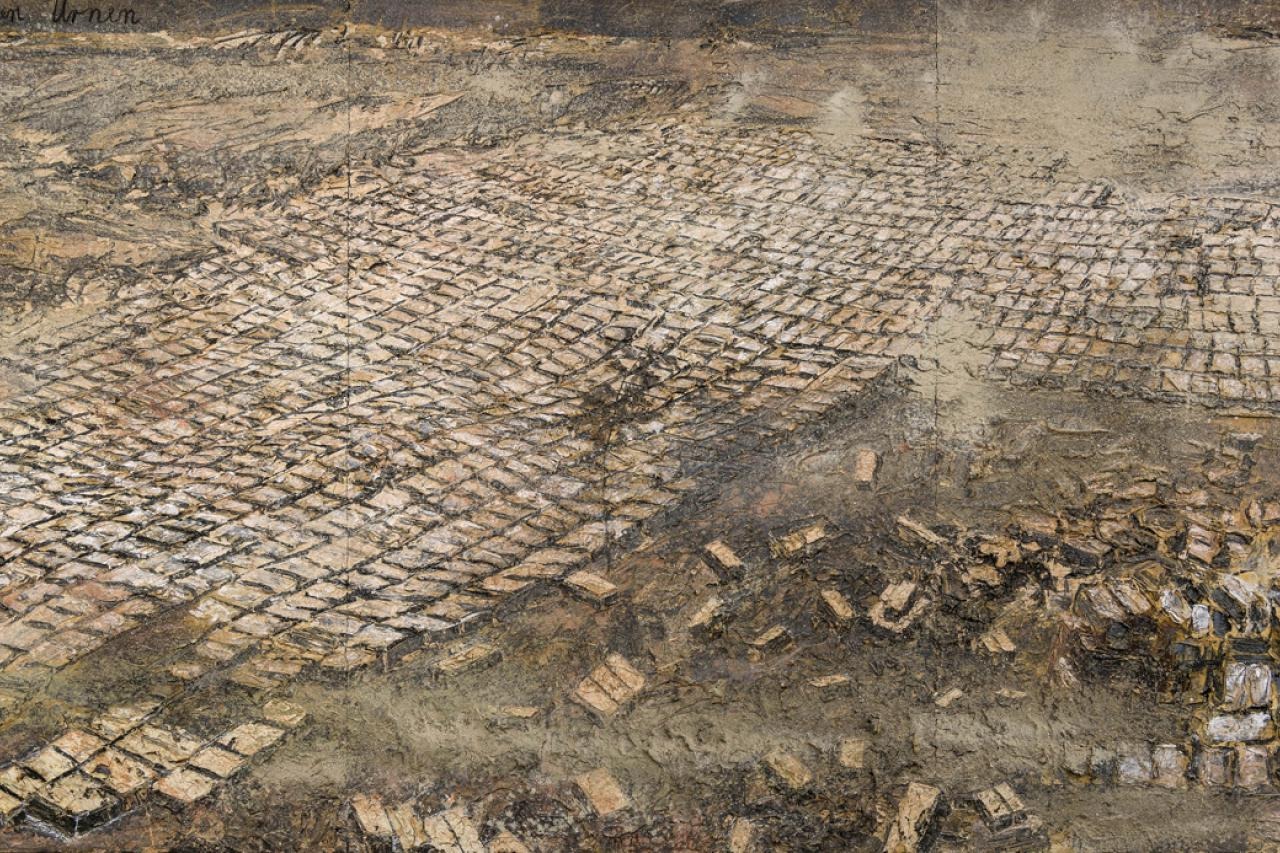 Anselm Kiefer, Der Sand aus den Urnen [The Sand from the Urns],2009
Acrylic, oil, shellac, sand and charcoal on canvas, 280 x 570 cm
© Anselm Kiefer, photo: Charles Duprat
ANSELM KIEFER
The Michael & Eleonore Stoffel Foundation Acquires Five Works By Anselm Kiefer For The Bayerische Staatsgemäldesammlungen
21 June 2017 – 29 December 2019

The Michael & Eleonore Stoffel Foundation, working in close cooperation with the Bayerische Staatsgemäldesammlungen, has acquired five works by Anselm Kiefer. The acquisitions represent a milestone in the development of the collection. The work of Anselm Kiefer (b. Donaueschingen, 1945) helped to break the silence surrounding Germany's National Socialist past, while creating a powerful language to address superimposed layers of culture. He delves deeply into pagan, Christian, kabbalah and far-Eastern traditions, linking them with the contemporary world of our own experience. The pictures—among them the monumental painting "The Sand from the Urns" (2009) and "Occupations" (1969/2011), two large images on a background of lead—represent a new highlight in the Pinakothek der Moderne's collection. The 1974 painting "Nero Paints", hitherto the only Kiefer in the collection (from the Wittelsbach Compensation Fund), now forms the basis of an expanded and exemplary set of works. At the Pinakothek, these can be seen in a broader context of individual works or entire groups of works by artists including Baselitz, Beuys, Laib, Polke, and Rainer, as well as Flavin, Judd, Twombly and Warhol.