Daniel Knorr
01 Jun - 10 Sep 2017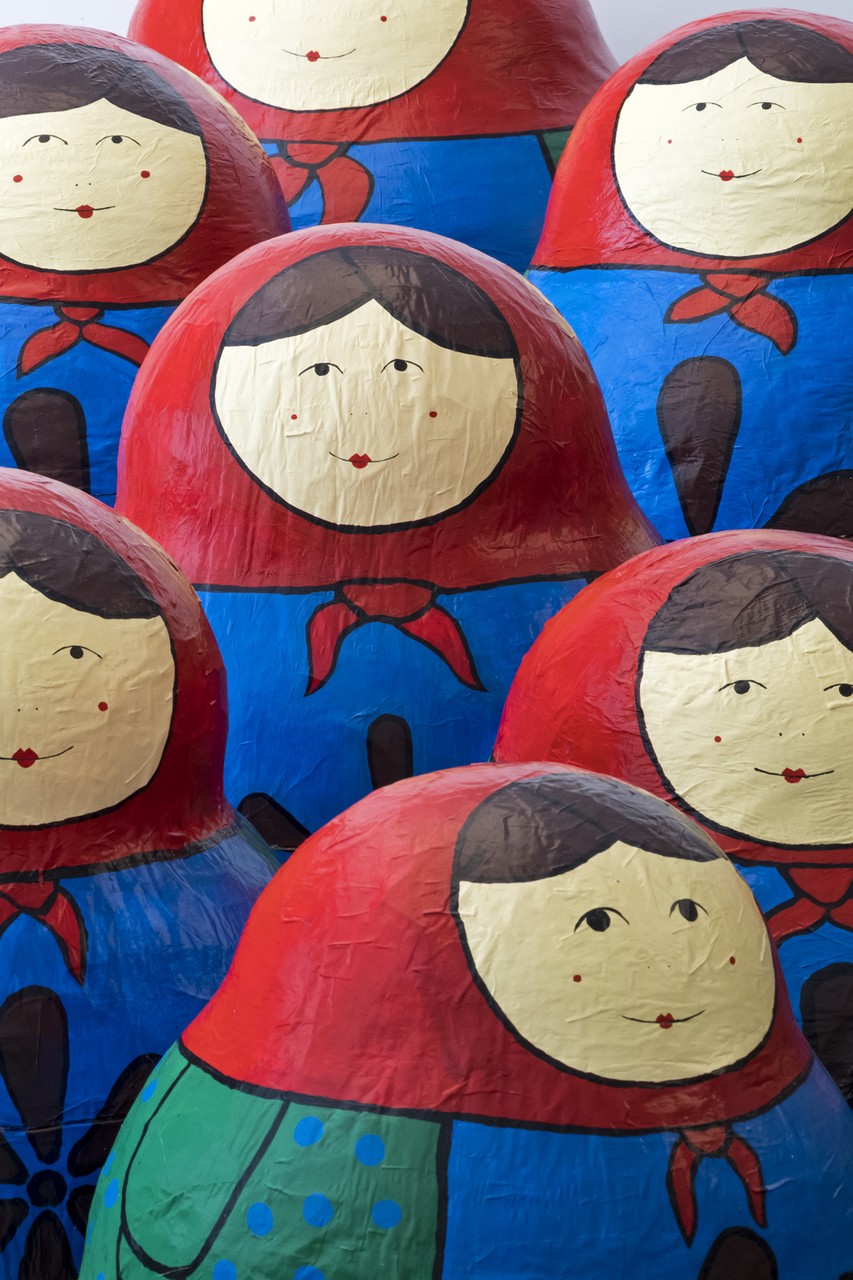 Daniel Knorr (*1968), La femme de ma vie ne m ́aime pas encore, 1999
installation: 96 figures, made of painted paper-maché
Installation detail
Photo: Bayerische Staatsgemäldesammlungen, Haydar Koyupinar
© Daniel Knorr / VG Bild-Kunst, Bonn 2017
DANIEL KNORR
The woman of my life doesn't yet love me
01 June – 10 September 2017

An armada of matryoshka figures in different sizes awaits visitors on the upper floor of the Pinakothek der Moderne. The room-sized installation 'La femme de ma vie ne m'aime pas encore' (The woman of my life doesn't yet love me, 1999) comes from Daniel Knorr. Born in Bucharest in 1968 and raised in Germany, Knorr is one of the most versatile artists of his generation. The round, friendly figures evoke many associations, from family ties to Russian clichés and the global souvenir industry. Their proximity to the installation 'Double Garage' (2002) by Thomas Hirschhorn, which takes armed conflicts that arise out of discrimination or a lust for power as its central theme, makes Knorr's nesting dolls seem like a silent civil society, wordlessly enduring or mutely protesting.