Silvia Bächli
27 Mar - 15 Jun 2014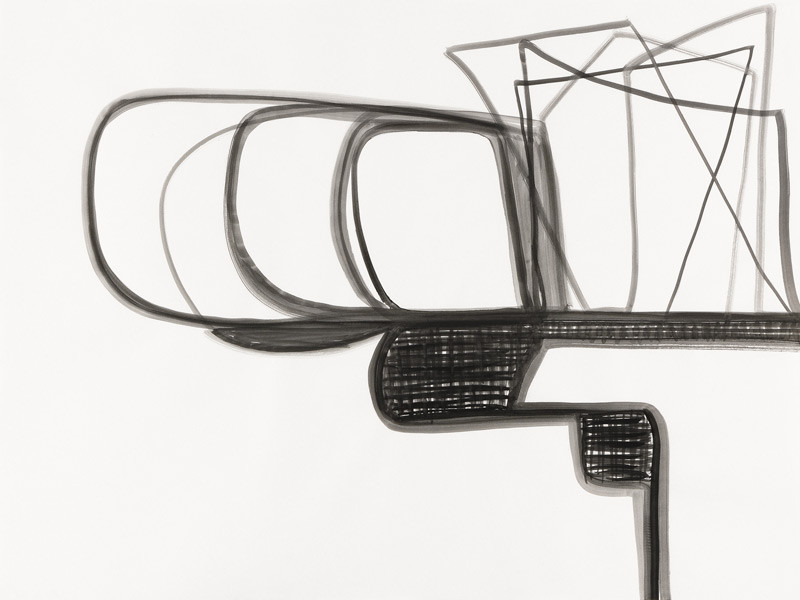 © Silvia Bächli, auslegen (Tisch C), 1 von 11 Zeichnungen von Tisch C, 2008/09
Staatliche Graphische Sammlung München
Dauerleihgabe von PIN. Freunde der Pinakothek der
Moderne e.V.
SILVIA BÄCHLI
Blackberries. Works on Paper
27 March - 15 June 2014

This exhibition has resulted from the high esteem shown for the graphic works held in Munich by Silvia Bächli (*1956 in Baden, Switzerland), whose artworks first found their way into the Staatliche Graphische Sammlung in the early 1990s. Important sheets have entered the museum's collection through purchases as well as gifts and, most recently, through the acquisition by PIN. Freunde der Pinakothek der Moderne of two glass-topped tables with 19 drawings that formed part of the Venice Biennale in 2009.

The Munich project will draw attention to the concept and poetry of this work that is unique in the field of contemporary European art, with a wide selection of new works on paper (including photographs from Yukon) in the most varied of formats, ranging from the miniature to the monumental. Following major exhibitions at the Centre Pompidou in Paris, the Museu de Serralves in Porto and the Kunstmuseum St. Gallen, this exhibition aims at presenting Silvia Bächli's work in a leading museum in Germany too, in a form that reflects her museum status.