Dreams of Icarus
29 Nov 2013 - 24 Mar 2014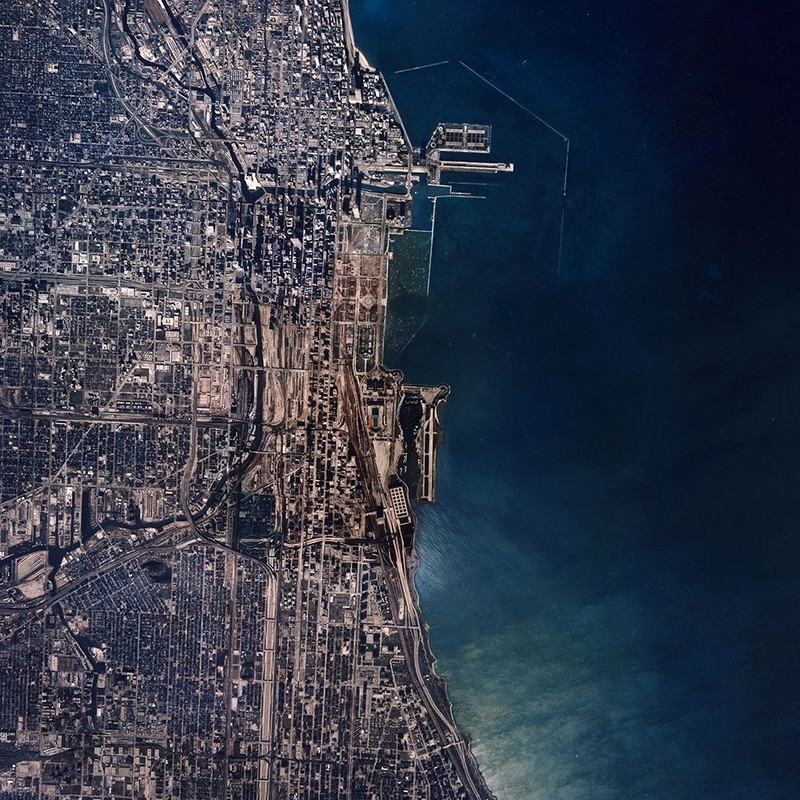 Charles et Ray Eames, Powers of Ten, 1977, Vidéo, couleur, sonore, 9', Courtesy Eames Office, Santa Monica
© 2013 Eames Office
DREAMS OF ICARUS
29 November 2013 - 24 March 2014

As an extension to Views from Above, Centre Pompidou-Metz invites us to further explore how aerial views influence an artist's vision of the world through a varied selection of films including Powers of Ten, a scientific documentary by Charles and Ray Eames, Metz Métropole et le Pays Messin by Yann Arthus-Bertrand and Godfrey Reggio's mesmerising audiovisual symphony, Koyaanisqatsi.

Stunning aerial travelling shots, first of America's natural landscapes and then of its urban architecture, form the backdrop for the audiovisual symphony Koyaanisqatsi. The film is the first in a trilogy based on three apocalyptic prophecies made by the Hopi Indians. The many accelerated sequences reveal a remarkable mosaic of America's disembodied industries and the frantic growth of its modern cities. These visual jolts, combined with Philip Glass' haunting soundtrack, have an almost hypnotic effect on the audience.

Visitors will also be pleased to discover or rediscover aerial photographs by André Schelcher and Albert Omer Decurgis, elevated views by Léon Gimpel, bird's eye views by Margaret Bourke-White as well as works by Alex Mc Lean and Yann Arthus-Bertrand.

The moving and valuable testimony of the destruction caused by the Great War and filmed by camera operator Lucien Le Saint In An Airship over the Battlefields (1919) will also be on view, as well as the comic musical Carioca (Flying Down to Rio) by Thornton Freeland (1933) and the stop-motion video Metropolis by Rob Carter (2008).

This display of aerial views ends with the participatory piece by Claude Closky, A Flat World (2009), which visitors can manipulate and transform.