Leiris & Co. Picasso, Masson, Miró, Giacometti, Lam, Bacon…
03 Apr - 14 Sep 2015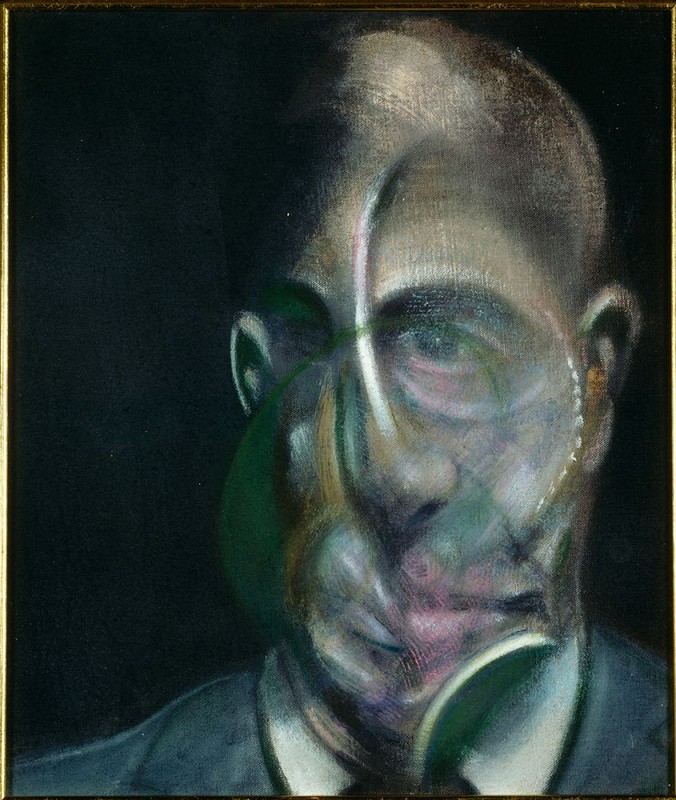 Francis Bacon
Portrait of Michel Leiris, 1976
Centre Pompidou, Musée national d'art moderne, Paris
© The Estate of Francis Bacon / All rights reserved / ADAGP, Paris 2014
© Centre Pompidou, MNAM-CCI, Dist. RMN-Grand Palais / Bertrand Prévost
LEIRIS & CO. PICASSO, MASSON, MIRÓ, GIACOMETTI, LAM, BACON...
3 April - 14 September 2015

Curators:
Agnès de la Beaumelle, Honorary Chief Curator, Centre Pompidou
Marie-Laure Bernadac, Honorary Chief Curator, Musée du Louvre
Denis Hollier, Professor of Literature, French Department at New York University
Expert advisor: Jean Jamin

At the crossroads of art, literature and ethnography, this exhibition dedicated to Michel Leiris (1901-1990) is the first of its kind. As a prominent 20th century intellectual, though relatively unknown, Leiris was both a poet and an autobiographical writer, as well as a professional ethnographer and very close friend of many great artists and writers of his times.

Encompassing nearly 350 works, including many masterpieces by his closest artist friends (Miró, Masson, Giacometti, Picasso, Bacon...), African and Caribbean artefacts and works of art, a wide array of manuscripts, books, films and music, this exhibition aims at shedding light upon Michel Leiris' multi-faceted character, his passions and commitments. It equally sets out to highlight the innovative aspect of his oeuvre and the pertinence of his ideas, which, at a time of globalisation and post-colonial studies, have made him an essential contemporary reference.

Leiris was influenced by Raymond Roussel as a child and was later involved in surrealism from a far, movement which he left in order to join George Bataille and his dissident magazine Documents. He combined his quest for self-identity with his thirst for change and alterity. His ethnolographic research and methodology began when he participated, as an archivist, in the first French ethnographic mission in Africa, the "Mission Dakar-Djibouti" (1931-33) conducted by Marcel Griaule, during which he wrote L'Afrique fantôme, combining ethnographic field study with autobiographical style.
After the war, he travelled to the Caribbean accompanied by Alfred Metraux who introduced him to voodoo rites and rituals. Passionate about bullfighting, Leiris also enjoyed jazz, opera, pictures and shows which he considered as "grounds of truth". As a professional ethnographer, Africanist at Musée de l'Homme, he initiated the first work on plastic arts in Sub-Saharan Africa. He has moreover written numerous autobiographical works that revolutionised the genre including L'Âge d'homme and La Règle du Jeu.

As an enthusiastic explorer of the nuances in languages, he felt strongly that literature should bear the aesthetics of risk, "literature considered as bullfighting". Engaged in the anti-imperialism and anti-racist struggles from their start, Michel Leiris was a militant public figure, yet continued as a solitary writer until his death. He remains an undefinable figure today.

This cross-disciplinary exhibition provides a different perspective and approach to the artistic and intellectual history of 20th century, including both fringe elements and distance. It encompasses a wide range of works from Raymond Roussel to Pablo Picasso that stem from Africa, the Caribbean, Spain, Cuba and China, resulting in a poetic web of links between writing, painting, jazz and opera, trance and bullfighting, voodoo and Ethiopian possession rites, a quest for self-knowledge and the knowledge of others.

Alternating between chronological presentations and thematic clusters, the exhibition provides room for exchange between disciplines and subjects that reflect current debates present in the work of contemporary artists such as Mathieu K. Abonnenc, Jean-Michel Alberola, Kader Attia, Miquel Barceló, Marcel Miracle and Camille Henrot.

An exhibition catalogue will be co-published by Centre Pompidou-Metz and Éditions Gallimard. Publication is planned for April 2015.

A symposium organised in cooperation with Musée du Quai Branly is scheduled for 10 and 11 September 2015 in Metz and Paris.