Cobra to Contemporary
06 Sep - 11 Oct 2008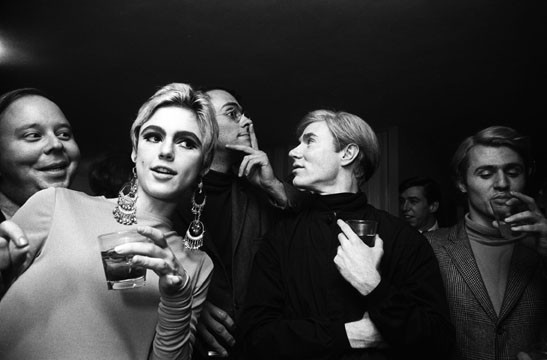 © Steve Schapiro: Andy Warhol and Entourage, New York, 1965
gelatin silver print, courtesy Galerie Wouter van Leeuwen, Amsterdam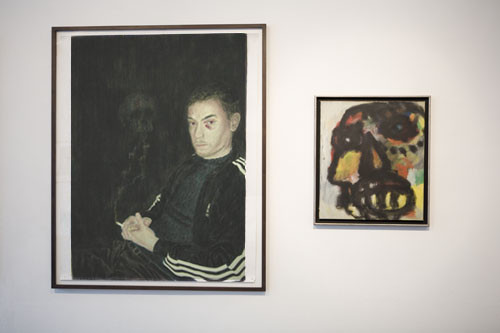 Iris van Dongen, Eugene Brands
COBRA TO CONTEMPORARY
A selection of works from the collection of Hugo and Carla Brown
6 September - 11 October 2008
Karel Appel, Hans Op de Beeck, Marc Bijl, Eugene Brands, James Brown, Amie Dicke, Iris van Dongen, Martin Eder, Anthony Giocelea, Sascha Hahn, David Haines, Nadira Husain, Michael Kirkham, Marijn Van Kreij, Erik van Lieshout, Jen Liu, Alisa Margolis, Bjarne Melgaard, Christopher Orr, Lea Asja Pagenkemper, Seb Patane, Jean-Gabriel Périot, Grayson Perry, Steve Schapiro, Lucy Stein, Andy Warhol
Artnews Projects is proud to present "Cobra to Contemporary", a selection of works from the Hugo and Carla Brown collection "Eclectic Contemporary".
The exhibition consists of works by 28 artists, starting from the Cobra movement through pop-art to now. The CoBra movement, 1948-52, is represented in the show by Karel Appel, Eugene Brands, and Corneille; passing through the shadow of Andy Warhol and Steve Schapiro's factory entourage, 1965-81; to meet an acclaimed young generation from Marc Bijl to Bjarne Melgaard.
It is trying to create an insight in the passion of a family, that has managed to build an impressive collection, revealing just a small part of it for first time to the public. Intimate as explosive moments make us follow their trip through the art world, with love and surprises, from Cobra to Contemporary.
A parallel video program is screening works by Sascha Hahn, David Haines, Hans Op de Beeck, Jean-Gabriel Périot, Mark Titchner, and other artists and filmmakers.
This is the third exhibition of Artnews Projects in cooperation with a private collection, following "1627-2007" with works from the SØR Rusche Collection, and "2041" with works from Erich Marx. The cycle states our wish to bring great artworks back to the public, together with the preparation of an online platform for invited collections.
Artnews Projects is the experimental space of the internet platform
Artnews.org
.
For more information, please contact:
Artnews Projects
Brunnenstr. 190, 10119 Berlin
Phone: +49-30-28907810
Email:
projects@artnews.org
www.artnews.org/projects