Christoph Schlingensief
09 Mar - 01 Sep 2014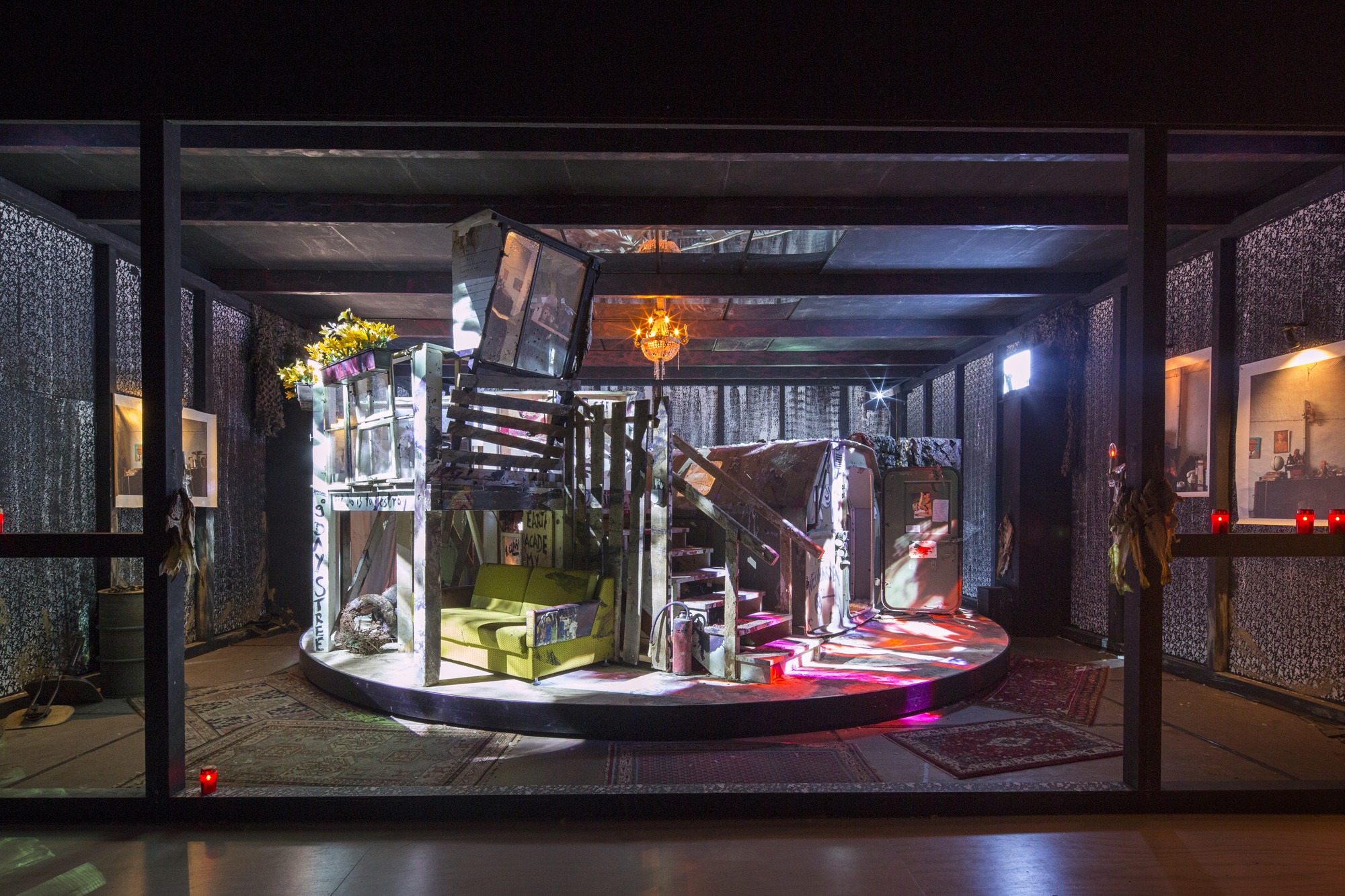 Christoph Schlingensief. The Animatograph. 2005. Installation view of Christoph
Schlingensief at MoMA PS1, 2014. Photo Matthew Septimus. © 2014 MoMA PS1
Christoph Schlingensief (Oberhausen, 1960 - Berlin, 2010) constantly challenged and transgressed boundaries in his life and art. His work included experimental and feature film, theater, opera, performance, installation, literature, TV shows, radio plays... His art anticipates, comments on and reacts to its social context, touching on topics such as German history, religion, the institution of the family and media representations of current events. His radical and provocative demand for action and reaction question what he viewed as a destructive sense of political and artistic complacency and secured his exceptional position in contemporary art.

Born in Oberhausen, Germany in 1960, Schlingensief worked internationally for more than thirty years until his death in 2010. Not beholden to any one medium, Schlingensief moved between genres and disciplines dealing with political extremism and social discontentment, history and the present, combining these issues with universal questions relating to faith and superstition, truth and deception, and life and death. Whether creating films, critiquing society, establishing his own political party, building a reproduction of his childhood church, performing on stage until imprisoned by local law enforcement, founding a functioning Opera Village in Africa, or installing museum exhibitions, Schlingensief engaged deeply with his cultural and artistic milieu. He directed plays by William Shakespeare and operas by Richard Wagner, and was profoundly influenced by Joseph Beuys, Rainer Werner Fassbinder, and the Viennese Actionists.

This exhibition contains mature content.

Christoph Schlingensief is organized at MoMA PS1 in collaboration with KW Institute for Contemporary Art.

The exhibition is organized by Klaus Biesenbach, Director, MoMA PS1 and Chief Curator-at-Large, The Museum of Modern Art, Anna-Catharina Gebbers, Independent Curator, and Susanne Pfeffer, Artistic Director at the Fridericianum, Kassel; in collaboration with Filmgalerie 451, Berlin.

Artistic advisor: Aino Laberenz/Estate of Christoph Schlingensief.

The installation at MoMA PS1 has been overseen by Klaus Biesenbach and Aino Laberenz.