George Kuchar
Pagan Rhapsodies
20 Nov 2011 - 15 Jan 2012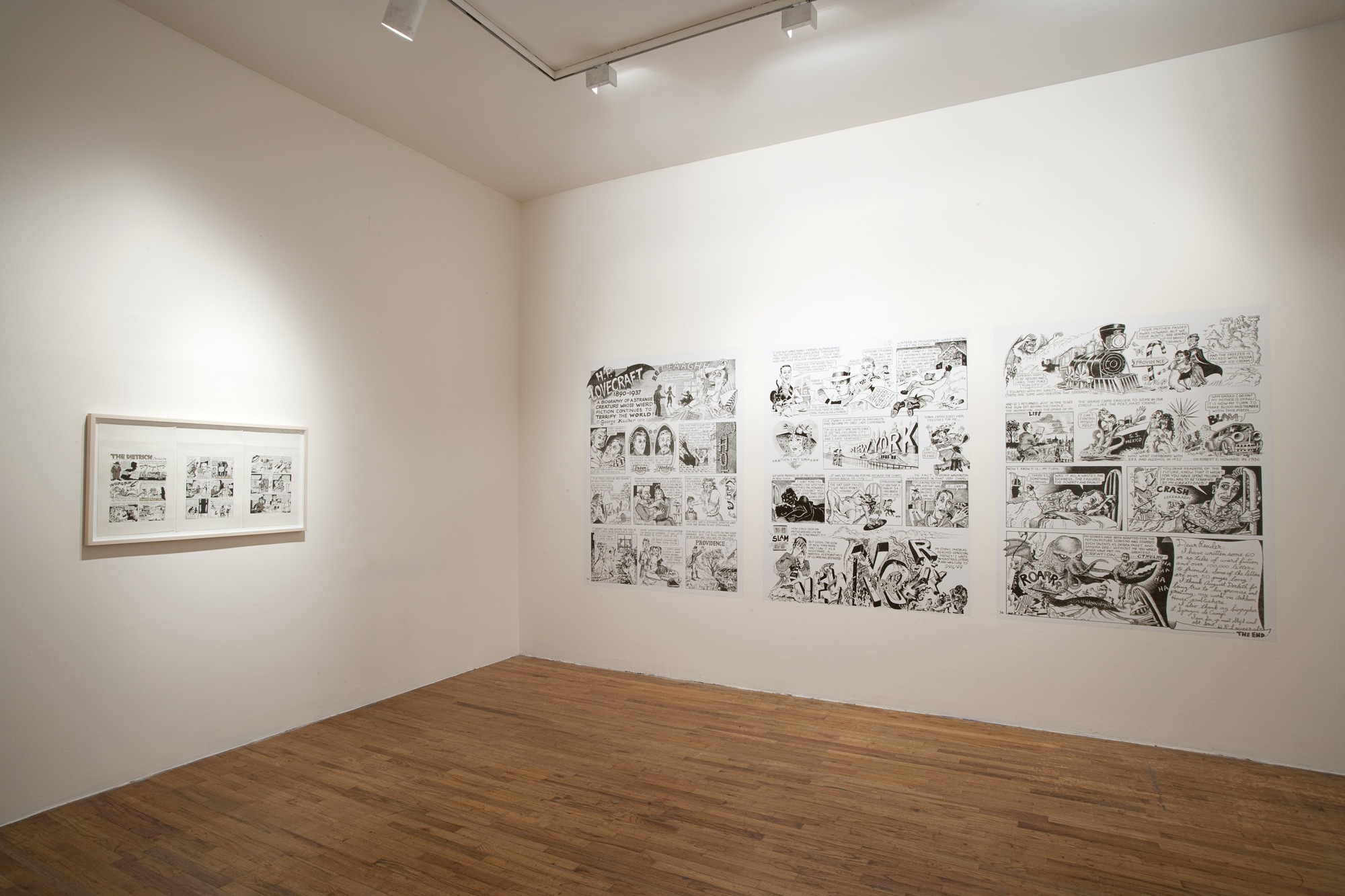 Installation view of the exhibition "George Kuchar: Pagan Rhapsodies"
November 20, 2011–January 15, 2012. INPS1.1054.17. Photograph by Matthew Septimus.
George Kuchar (American, 1942-2011) was among the most prolific and influential American filmmakers of the last half century. His more than two hundred low-budget films, many made with his twin brother, Mike, regularly feature his friends and students, pioneering a camp aesthetic that has inspired generations of filmmakers and artists. Based in San Francisco since the early 1970s, where he taught for four decades at the San Francisco Art Institute, Kuchar grew up in New York City, in the Bronx, where he began his career, before resettling in California in 1971. Planned prior to the artist's recent death, in September of 2011, George Kuchar: Pagan Rhapsodies includes many of the artist's most important works, including films, videos, and works on paper. A presentation of Kuchar's films at The Museum of Modern Art, on Thursday, November 17, will coincide with the exhibition.

George Kuchar: Pagan Rhapsodies is organized by Peter Eleey, Curator of MoMA PS1.