GNY: Cinema
20 May - 18 Oct 2010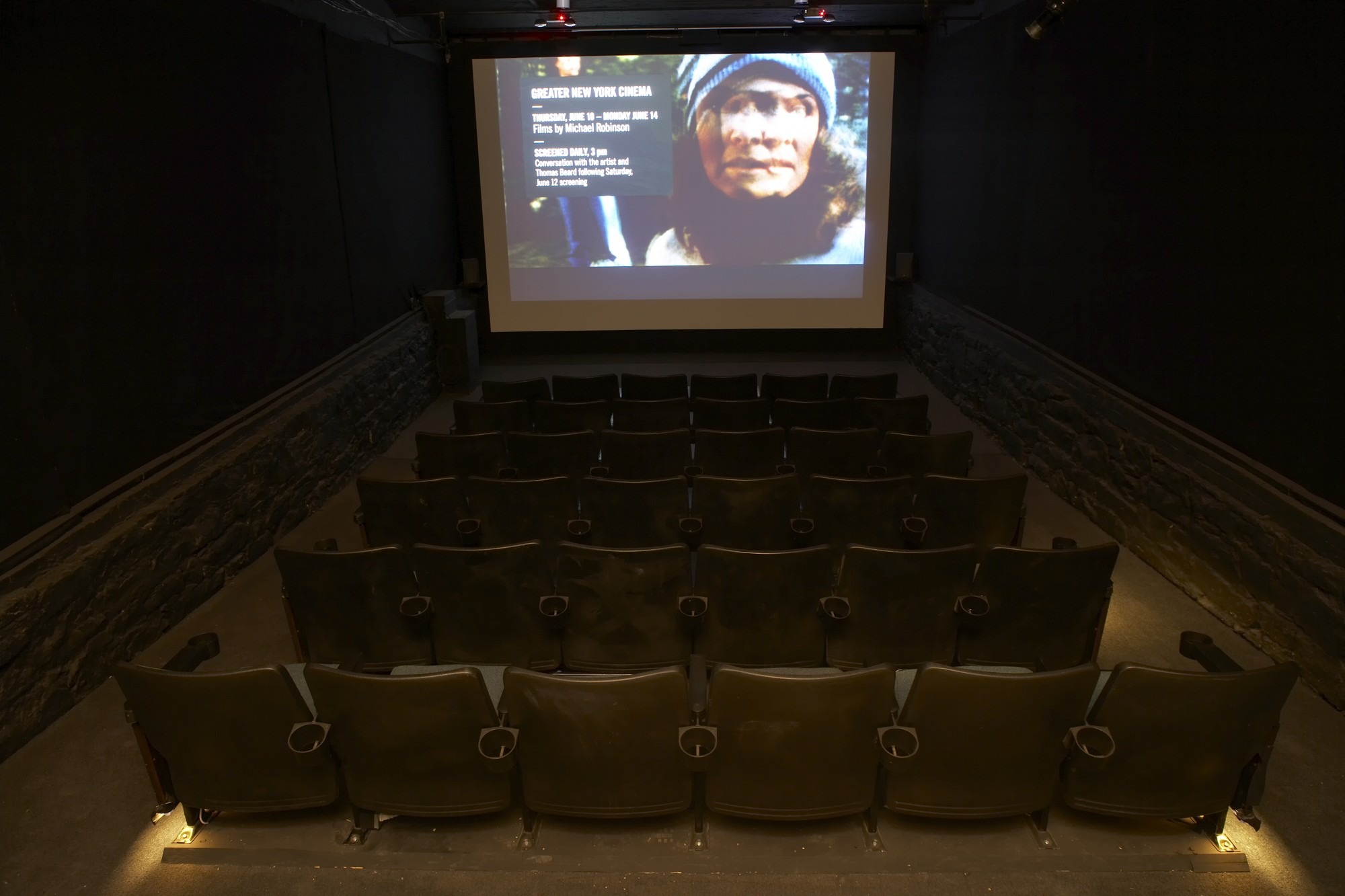 Installation view of the exhibition "GNY: Cinema"
May 20th, 2010–October 18th, 2010. INPS1.1025.1. Photograph by Matthew Septimus.
In conjunction with the Greater New York exhibition, the basement level Vault will be transformed into a movie theater for screenings of films and video. Film curators Thomas Beard and Ed Halter, cofounders of Light Industry, Brooklyn, have been invited to program the theater with an ongoing presentation of narrative films and special screenings.

Participating artists: Trisha Baga, Michael Bell-Smith, John Michael Boling and Javier Morales, Ronald Bronstein, Margaret Brown, Lee Isaac Chung, Ben Coonley, Redmond Entwistle, Jim Finn, Wynne Greenwood and K8 Hardy, So Yong Kim, Andrew Lampert, Dani Leventhal, Tara Mateik, Shana Moulton, Takeshi Murata, Tomonari Nishikawa, Laura Poitras, Lucy Raven, Michael Robinson, Garrett Scott and Ian Olds, Fern Silva, Paul Slocum, Jessie Stead, Elisabeth Subrin, Matt Wolf.